As the pandemic continues on, so do feelings of concern for the future. In many cases, this concern manifests in high levels of stress. According to Lynn Bufka of the American Psychological Association (APA), Americans have been coping with this stress in unhealthy ways.

A recent APA survey found that 2 in 3 Americans are sleeping less, for example, 1 in 4 are drinking more heavily, and nearly half of those surveyed have delayed availing of healthcare services in the past year. This has negatively impacted the health of many. Forty percent even said they gained weight during the pandemic, and a third of adults reported symptoms of anxiety and depression.

If you feel you're among these numbers, don't worry. There are healthy ways to cope with stress, such as by cultivating a better diet and taking a personalized daily vitamin. One way you can do so is by supplementing a healthy lifestyle with adaptogens, a group of herbs and mushrooms that are purported to have a wide array of health benefits.
Here's everything you need to know about adaptogens and what they can do for you.
What are adaptogens?
True to their name, adaptogens help your body adapt when it's out of balance. For instance, they can give you more energy when you're fatigued or help you focus when you're distracted. Adaptogens also help with headaches, dry eyes, blood pressure, and even terminal conditions like cancer.

But that's not all! Adaptogens are particularly beneficial for stress relief. Most notably, adaptogens work proactively by building your resistance to external stressors in general, so they affect you less over time.

Where do adaptogens come from?
Though adaptogens are relatively new to the American wellness scene, they've been an integral part of Chinese and Ayurvedic medicine for centuries. However, it wasn't until 1947 that Soviet scientists coined the term "adaptogen." These researchers were helping their soldiers find natural ways to cope with stress, and they ultimately found their answer in an adaptogenic called Rhodiola, also known as Siberian ginseng.
How do adaptogens work?
Simply put, adaptogens interact with your adrenal glands, which produce cortisol. This hormone is usually released when the body is in a state of stress and is beneficial in occasional fight-or-flight situations. However, MBSF nutrition specialist Tracy Cochran points out that constantly high levels of cortisol can increase your risk of developing comorbidities like diabetes and heart disease. It can even weaken your immune system. Adaptogens step in by regulating cortisol levels, thus relieving your stress and improving your immune response.
The research into how adaptogens work is ongoing, and we have a lot more to learn about just how deep their benefits go. That being said, most experts agree that adaptogens are extremely effective for managing stress and reducing its effect on the body.
What are some popular adaptogenic plants?
There are over 70 adaptogenic herbs and mushrooms in the world. Each one has slightly different functions depending on its properties and the individual needs of the patient. Below are 5 of the most popular adaptogens lauded for their healing properties.
Maca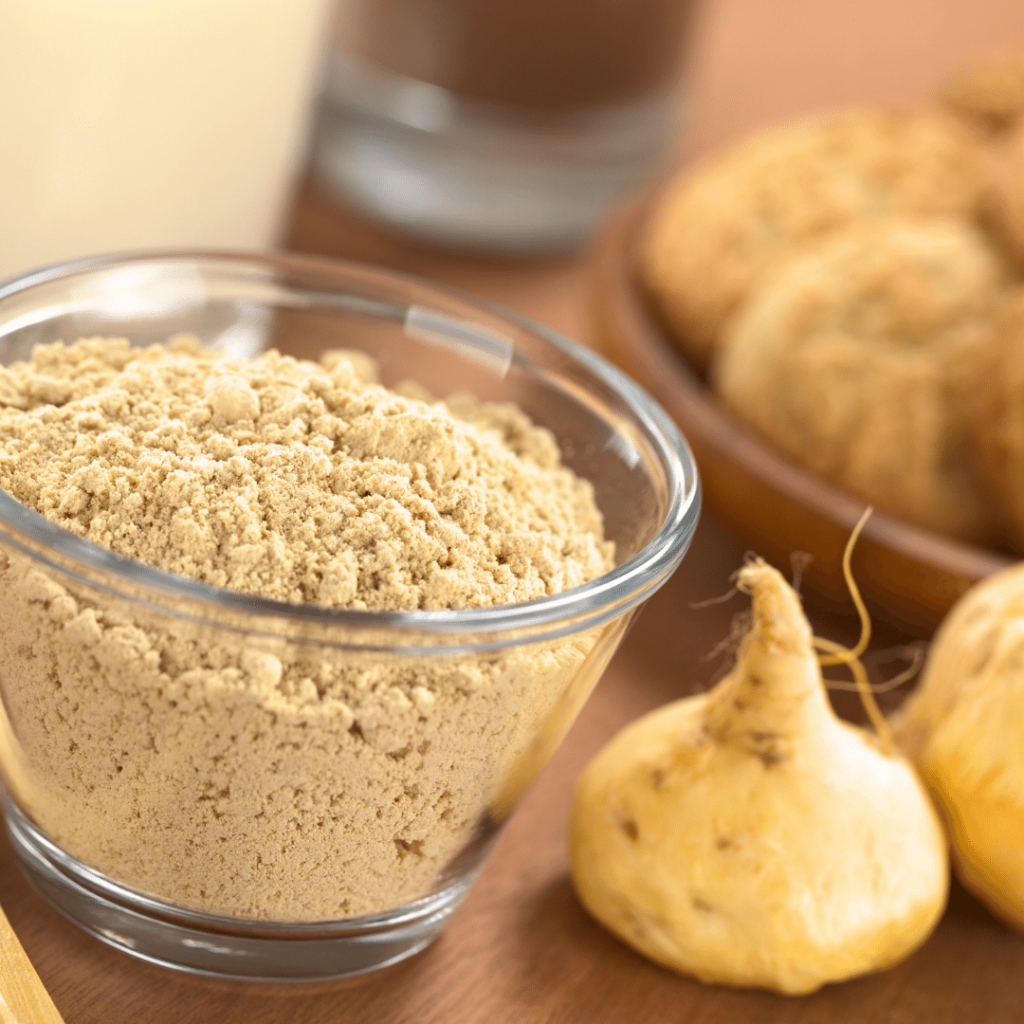 The root of the Peruvian maca plant is a popular smoothie ingredient thanks to its unique flavor, which can be described as nutty, malty, and sweet. Like other adaptogens, maca can regulate stress and bolster immunity. However, Gustavo Gonzales, a professor at the Universidad Peruana Cayetano Heredia, adds that it can also increase fertility and improve memory and learning.
Ginseng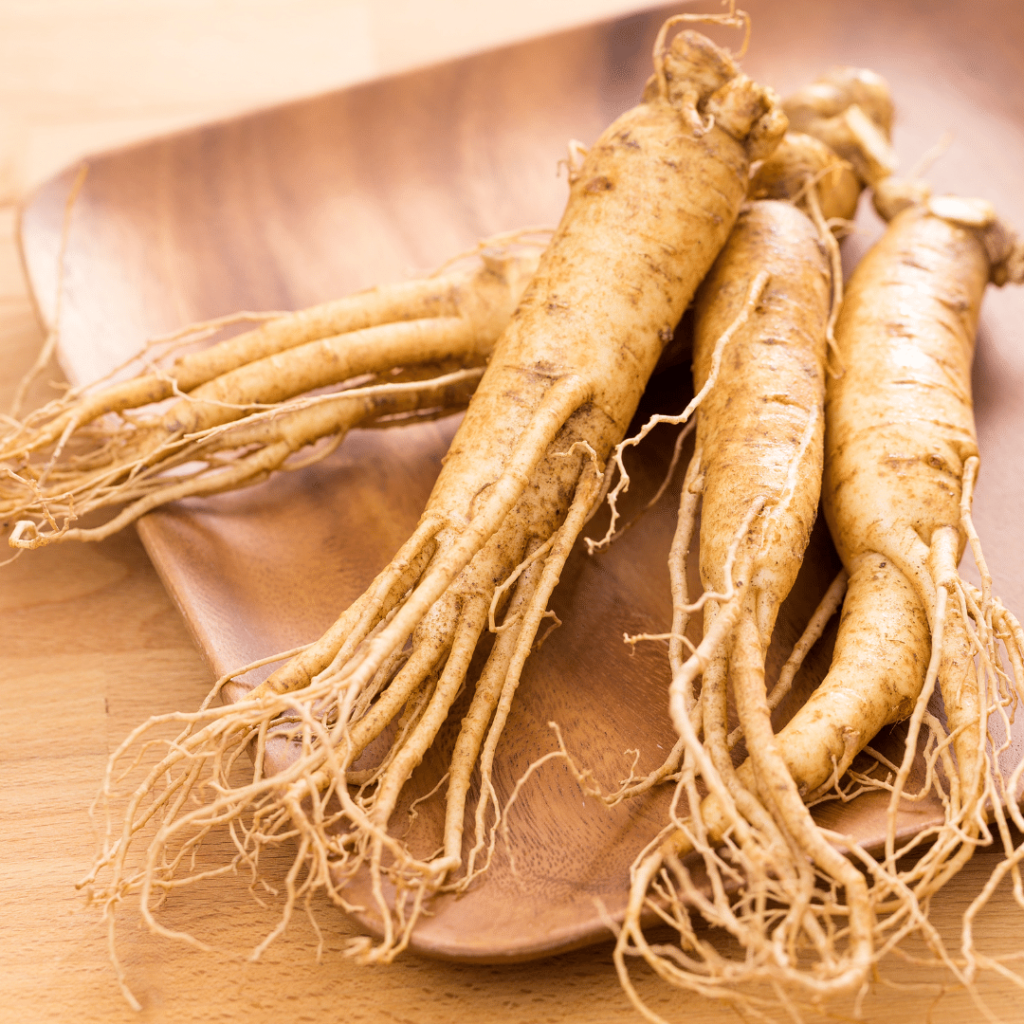 This adaptogenic herb is a major staple of healing traditions throughout East Asia and is most known for its energizing properties. According to research on health resource SymptomFind, this means that it can increase your resistance to both stress and fatigue by stimulating your central nervous system. It also regulates hormonal changes due to stress, making you more resistant to it. Ongoing research is working to determine if these effects also extend to cancer-related fatigue.
Reishi mushrooms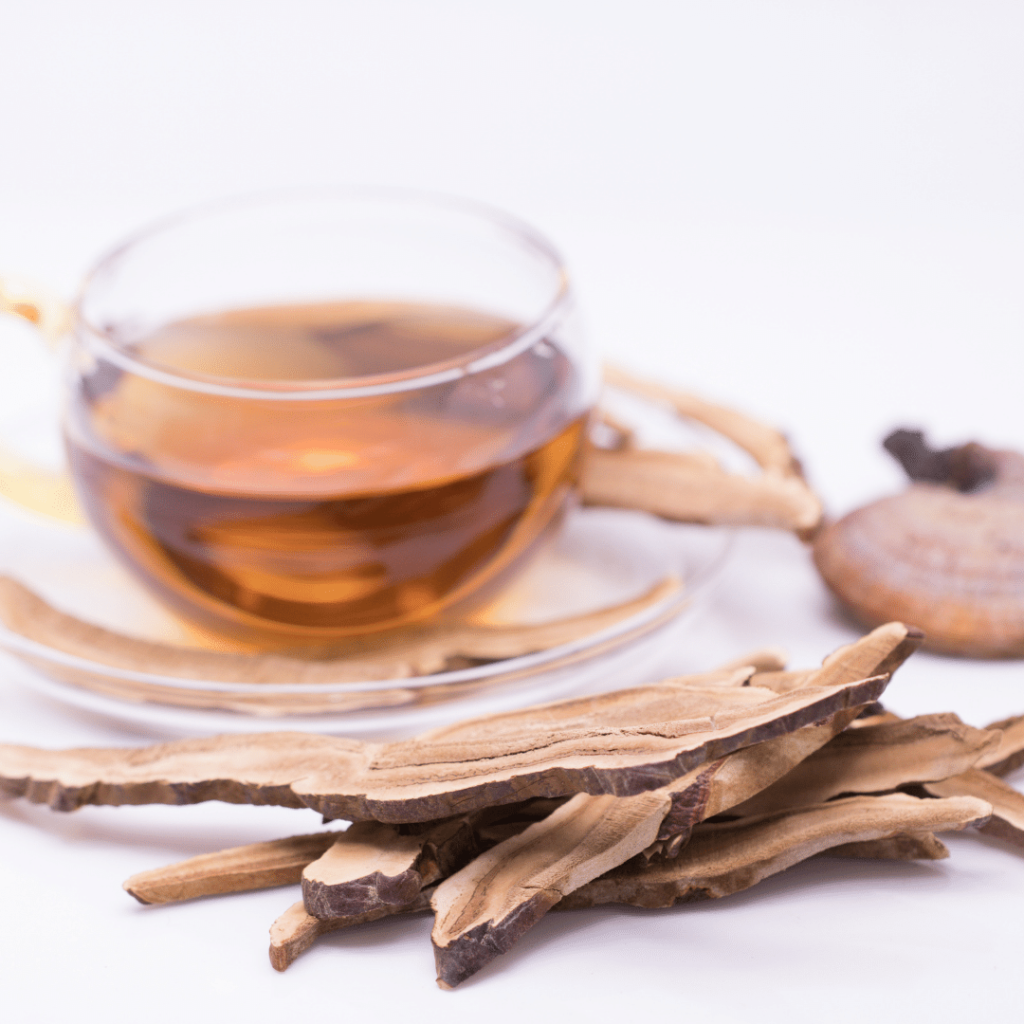 The reishi or Ganoderma lucidum is one of only a few adaptogenic mushrooms that exist. Unlike other mushrooms, which are eaten as it is, reishi is usually dried and ground into a powder before consumption. This is so that the potency of its immunity-boosting molecules is more effective. A 2018 study titled "Ganoderma lucidum Polysaccharides as An Anti-cancer Agent" even found that powdered reishi can shrink tumors and increase white blood cell count when used alongside other cancer treatments like chemotherapy.
Ashwagandha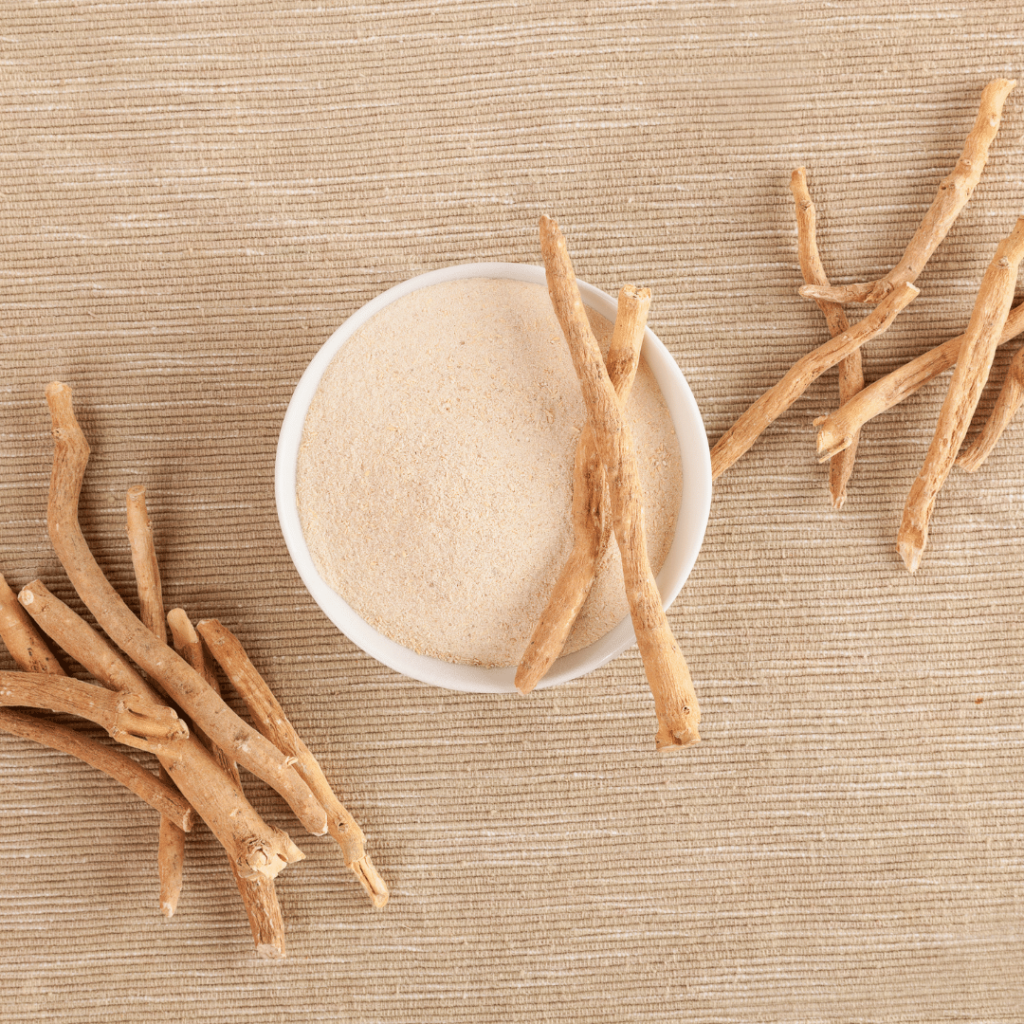 Derived from the Sanskrit phrase "smell of a horse," ashwagandha is known for its strong smell and ability to give people a horse-like vitality. Though it's usually mixed into the Indian seasoning churna for use in cooking, a 2019 study published in open access medical journal Cureus confirms that regularly drinking ashwagandha root extract can significantly lower stress levels. The herb is also known for fighting fatigue, boosting immune response, and even managing anxiety.
Holy basil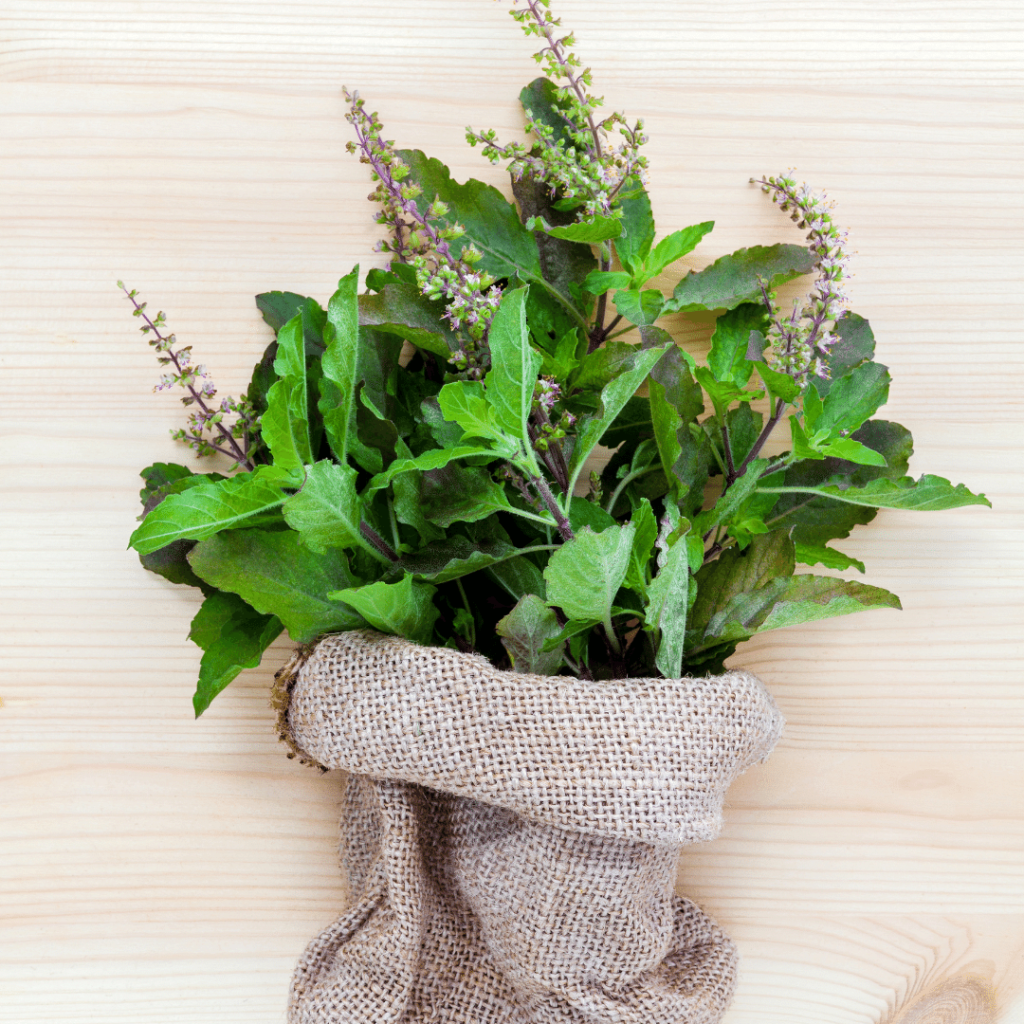 Holy basil is an herb that also goes by the name tulsi. Tulsi is commonly added to dishes for extra spice, such as beef stir-fry, spaghetti bolognese, and grilled potato. Like ginseng, its roots go back to East Asia. Like other adaptogens, tulsi is highly versatile and proponents use it for everything from stress relief and fever to acne and even indigestion.
How should I use adaptogens?
The answer to this question depends on the herb you choose. As previously discussed, maca powder can be added to beverages, while Reishi and ashwagandha can be taken on an empty stomach, made into tea, or added to your cooking.
The most popular way to use adaptogens is to make them into tea. Simply pour boiling water over the herb and let it steep for 10 to 15 minutes before drinking.
To achieve stress relief and the myriad other benefits adaptogens have to offer, it's best to consume them regularly and over a long period of time. Naturopathic doctor Keri Marshall recommends taking them in the morning, too, as this is the time of day when your cortisol levels are at their highest.
When is it unsafe to take adaptogens?
Generally speaking, adaptogens are gentle and non-toxic plants. However, there are a few things to take into consideration if you're planning to add them to your diet.

Some people may have allergic reactions to them, so don't consume large amounts right away. If you're taking prescription medicines, consult your doctor to check if adaptogens may counteract their effects.
And finally, always choose products that are independently tested for safety and produced by reputable manufacturers.
Wrapping Up
Adaptogens can be a wonderful complement to other stress management strategies like eating a healthy, whole food diet, taking a daily vitamin, and getting enough rest and exercise.
By incorporating adaptogens into an overall healthy lifestyle, you can get to the root of your stress and reap additional benefits like improved immunity and reduced anxiety, as well.