Even if you always do your best to eat a well-rounded diet filled with lots of fruits and vegetables, you likely still have some gaps in your nutrition. Certain vitamins and minerals, like vitamin D and vitamin B2, can be very difficult to get from food alone. This is where taking supplements can come in handy.
Jump To: Top 5 Custom Vitamin Brands
Vitamins are especially important if you spend any length of time working out or competing in sports. When you exercise, your body loses important nutrients like vitamin C, zinc, magnesium, and iron. So it's crucial that you get the daily recommendation of vitamins and minerals in order to maximize both your performance and your results.
And when most you imagine buying vitamins and supplements, you probably think of multivitamins, similar to what you might find at Target or Walmart. Unfortunately, the formula for developing a good multivitamin is an imperfect science. How do you narrow down the types of nutrients everyone needs?
The Problem With Multivitamins
When it comes to vitamins, you can definitely have too much of a good thing. Specifically, excessive levels of iron can be toxic and the absorption of too much vitamin A can cause nausea, blurred vision, dizziness, and even liver damage.
So when you go to the store and buy a multivitamin, you may be ingesting vitamins your body doesn't really need.  And most synthetic multivitamins are full of dyes and fillers.
Of course, the best option would be to work one-on-one with a nutritionist who could assess your nutrition, lifestyle, and health history and make recommendations based off of your specific needs. But that's simply not feasible for most people.
However, there is another solution; there are a number of companies that offer a custom vitamin pack that actually offer more health benefits than what you're going to find at the store. For one thing, custom vitamins tend to be of a much higher quality than multivitamins.
And a personalized vitamin regimen allows you to specify what kinds of nutrients you need based on age, lifestyle, and medical history. So the result is an individualized plan just for you. So instead of purchasing a generic, one-size-fits-all vitamin you only you get the nutrients your body actually needs.
The 5 Best Custom Vitamin Companies
But now there are a number of companies trying to sell custom vitamin packs so how do you know what the best option is? After all, if you take a quick look at any popular exercise website you'll probably find hundreds of nutrition brands. And most of these will offer multivitamins in a variety of pill, capsule, powdered, gummy, or chewable forms.
But the majority of these companies will likely go out of business, like Vitamin World, which filed for bankruptcy last September, closing over 50 locations. And there are many other personalized vitamin companies that no longer exist for one reason or another.
So to help you get started, we've narrowed down our list of the five best vitamin companies for you to choose from. It's time to stop being 'generic' and time to go for a personalized vitamin solution.
Here is our list of the top 5 personalized & custom vitamin packs:
1
Persona Nutrition (FKA Vitamin Packs)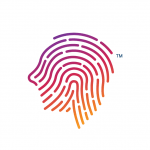 Jason Brown founded Vitamin Packs with the goal of getting away from the usual one-size-fits-all approach to nutrition. Vitamin Packs employs a team doctor and leading experts in the field of nutrition.
To get started with Vitamin Packs, you'll take an online health assessment where you'll provide more information about your health and lifestyle. From there, you'll receive your free report and recommendations for supplements going forward.
Then Vitamin Packs will mail you your customized vitamin pack. Every vitamin is made from raw ingredients and is tested both for quality and bioavailability.
And Vitamin Packs believes so strongly in their solution, that they guarantee a 30-day refund if you aren't happy with your purchase. Order today and you'll receive a 50% discount off your first order, 20% off the second and 15% off the third order.
In mid-2018, Vitamin Packs completely rebranded to Persona Nutrition. Aside from the brand shift, nothing has changed.Read full review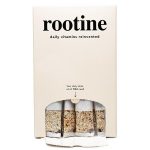 Rachel Soper Sanders and Dr. Daniel Wallerstorfer founded Rootine in 2018 to offer an advanced approach to vitamins. Rootine combines your genetic blueprint, micronutrient blood levels, and lifestyle information, to create a vitamin 100% custom tailored to exactly what your body needs.
To get started with Rootine: 1) complete an online health assessment, 2) take Rootine's in-home DNA test (or upload results from 23andMe or Ancestry.com), and 3) upload your blood level results. Note: providing DNA and Blood Data is optional, but will provide you with the most accurate results.
From there, gain access to your dashboard where you learn in-depth information about your body and can view your personalized mix and dosage of nutrients based on your body's needs, as determined by the data points you provide.
Finally, Rootine produces your custom vitamin packs filled with microbeads containing your individual micronutrient blend. Rootine microbeads are engineered to maximize nutrient absorption using slow-release technology to mimic the digestion of food.
As a Rootine subscriber, receive a 90-day supply of personalized vitamin packs (billed monthly), shipped direct-to-your-door for just $2 per-day (or $60 per-month). Shipping is free and you can pause or cancel anytime after the first 90 days. Rootine is currently operating in beta and available only to a limited number of customers.
10% off code: MBSF10
Read full review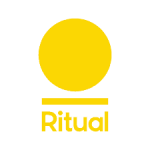 Ritual was founded by Katerina Schneider. Her goal was to develop a vitamin that's free of all of the questionable ingredients that are traditionally found in vitamins. Ritual's products are simple and effective, made without using unnecessary ingredients. They only use the highest quality ingredients sourced from around the globe, and they're manufactured right here in the USA.
In keeping with their theme of simplicity, Ritual only sells one product, and it's all you need. Their Essential for Women has been made to fill the gaps in your diet with 9 essential nutrients including Folate, Omega-3, Vitamin K2, and Iron, all in forms your body can actually absorb. They've left out all the ingredients you don't need, and their formula is vegan, gluten-free, non-GMO, and free of dyes and fillers.
There are no hidden fees or surprises with Ritual. Subscribers will receive a 30-day supply of their Essential for Women, shipped right to their door each month for $30. Shipping is always free, and you can pause or cancel anytime.Read full review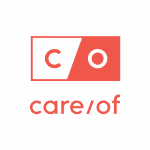 Care/Of was founded by Craig Elbert and Akash Shah in 2016. They provide a personalized monthly vitamin subscription right to your door. And each packet has "Made for (Your Name)" printed on the front.
When you're getting started with Care/Of, you'll fill out a health assessment first. Then the company makes recommendations for nutrients you might need based on your age, where you live, and any health issues you are dealing with. And in your assessment, Care/Of breaks explains each supplement further and describes why it would be beneficial for you to take it.
You can pick your own vitamins and change them each month as needed. Care/Of is unique in that they don't charge a flat monthly fee. Instead, you pay per supplement, with each supplement ranging from anywhere between $5-$25. And Care/Of will provide free shipping if you spend more than $20.Read full review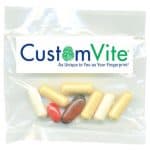 CustomVite's expert team of nutritionists and dietitians will not only provide you with a unique vitamin formulation, but you can also choose to submit your laboratory results or collaborate with your doctor to further customize your supplements. What's more, their formulations are so unique that they only give you exactly what you need - no binders, chemicals, fillers or flavorings added.
Since 1999, CustomVite has been the only brand trusted by physicians across North America to prescribe and deliver personalized vitamins. Now, the physician-approved formulations are available to you directly! That means you can avoid the time and expense associated with a doctor's visit, and still get the same high-quality supplements online. Read full review
⇒ READ: Best Multivitamin For Men Over 50
Why Do You Need Personalized Vitamins?
Many people who consider themselves to be health conscious are pretty rigid about reading the list of ingredients. After all, the best way to know whether a portion of food or drink is healthy for you or not is by reading the list of ingredients.
Ironically, most people never look at the ingredient list on their daily multivitamin. Most people simply buy what's on sale and assume that it's good enough. Which means you could be buying vitamins that are either giving you too many nutrients or you could be buying low-quality synthetic vitamins.
Either way, there is a better option when it comes to supplementing your diet. By choosing a custom vitamin pack you can ensure that the vitamins you take every day are giving you the personalized nutrition you need. Many people are amazed at the difference in both their energy level and mood after just a few weeks on custom vitamin packs.