A quick look at the top 7 custom vitamin subscriptions
You know you need to take better care of your health, but with your job, family, and other responsibilities, that's often easier said than done. And everyone's an expert when it comes to health and wellness! How do you know if custom vitamin packs are actually good for you, or if they're just hype?
Maybe you already take multivitamins every day, hoping they'll keep you healthy and give you more energy. You might even keep several supplements on hand so that you can create your own customized supplement regimen based on your individual health and fitness goals.
While we applaud your efforts to take better care of your health, one-size-fits-all multivitamin pills off the shelf are not ideal. Everyone's nutritional needs are different, based on their age, gender, lifestyle, overall health, fitness, and so much more. Generic vitamin formulas just can't meet everyone's individual needs.
And that's why we love custom vitamin packs! The formula is created just for you, so you know you're getting exactly what you need. And, they're convenient, hassle-free, and delivered right to your door every month!
The Top 7 Custom Vitamin Pack Companies
Best of All

ABOUT PERSONA NUTRITION
Persona Nutrition was founded in 2017 as Vitamin Packs and rebranded in August of 2018 to Persona. Their goal is simple. Provide a unique science-backed wellness program through personalized vitamin and nutrient recommendations.
Why we like Persona Nutrition
1. Their easy assessment considers your health, lifestyle, and medications.
2. Personalized, doctor-approved vitamin recommendations.
3. Support from credentialed nutritionists via email, chat, or phone
4. Packets are delivered to your door and cost 30% less than other brands.
Pros
Easy to get started. The quiz only takes about 5 minutes.
Affordable pricing, high-quality ingredients, and independent testing for purity
Easy customization based on your individual health goals and concerns
Excellent customer service with one on one access to nutritionists
Specialized programs available for prenatal, energy, beauty, and more
Cons
Formulas are based on questionnaires only. No blood work or DNA testing offered
Most Advanced
Autumn is revolutionizing the way we approach personalized health. With cutting-edge technology, the company offers a personalized vitamin experience that is tailored to your unique needs and goals.
Using advanced DNA research and a thorough lifestyle assessment, Autumn helps you optimize your health by providing you with the vitamins and supplements that you actually need.
Say goodbye to wasting hundreds of dollars on the wrong supplements each month and hello to a personalized vitamin routine that is tailored to you.
Pros
Tailored to individual needs: By using advanced DNA research and a thorough lifestyle assessment, Autumn's vitamin packs are designed to be specific to each customer's unique needs and goals.
Convenience: With a monthly subscription service, customers can easily receive their personalized vitamin packs on a regular basis without having to reorder constantly.
Quality ingredients: Autumn's products are non-GMO, gluten-free, and made in a GMP-certified facility, which may provide peace of mind for customers who are concerned about the quality of their supplements.
Flexibility: The company offers one-time purchases and the ability to adjust or cancel subscriptions at any time, providing customers flexibility.
Cons
Cost: Personalized vitamin packs may be more expensive than general over-the-counter supplements, which could be a barrier for some customers.
Limited options: While Autumn's packs are tailored to individual needs, they may not include all possible supplements or brands that a customer may be interested in trying.
Dependence on technology: Personalizing vitamin packs using DNA research and lifestyle assessment is still a new technology, and the results may not be 100% accurate.
Most Customizable

Care/Of provides a personalized monthly vitamin subscription right to your door, and each packet has "Made for (Your Name)" printed on the front.
The company makes recommendations, based on the results of your quiz, for nutrients you might need based on your age, where you live, and any health issues you are dealing with.
And in your quiz results, Care/Of breaks explains each supplement further and describes why it would be beneficial for you to take it.
Pros
Subscription is easy to customize based on your individual health goals and concerns
Prenatal and plant-based formulas available
Specialty supplements can be added to your subscription, including collagen, protein, various herbs, medicinal mushrooms, and probiotics
High-quality natural ingredients and independent testing
Cons
Personalization is based on quiz only; no blood work or DNA testing offered
Additional cost of add-ons can add up quickly
Best Bang For Your Buck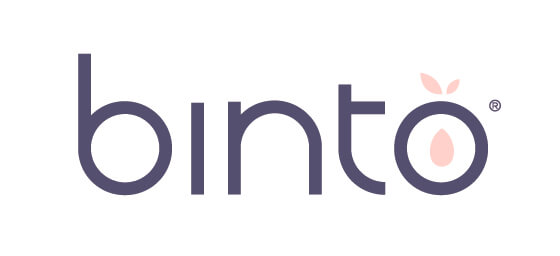 What women love about BINTO's product:
Simple, quality ingredients – No fillers or preservatives, vegan-friendly, dairy-free, soy-free, gluten-free.
Made in the USA – They're real. They like to be upfront about where they source their ingredients. All of their supplements and vitamins are manufactured here in the U.S.A. with some ingredients sourced from around the world.
One-on-one support – Get access to licensed health experts via free online chat, 1:1 consultations, or group classes. Binto's staff includes women's health providers, fertility specialists, dietitians, and lactation consultants, so you feel supported at every stage.
Pros
Personalized formulas for women at every stage of life: teens, fertility, pregnancy, postpartum, & menopause
Once you complete the survey, your first month's subscription arrives quickly
Prices start at less than $1/day
One-on-one access to medical experts via live chat and telephone
Cons
No way to edit your formula or update your subscription on the website; must be done through customer support
Formulas are personalized using information on your questionnaire only; no blood work or DNA analysis offered
Cleanest Formula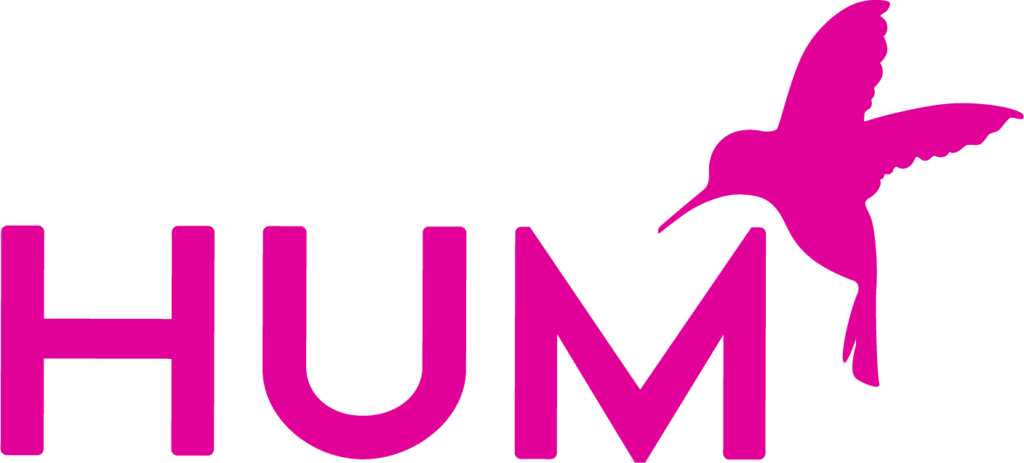 HUM Nutrition uses only clinically proven ingredients in their clean, natural, and personalized formulas. Every ingredient is triple-tested for potency and purity. In addition to personalized formulas, free nutrition advice from registered dieticians is available to every client. And you get to customize your supplements based on your personal goals and preferences.
Why do we like HUM Nutrition?
Their quiz is short and sweet but still takes your health, lifestyle, goals, and medications into account.
Your personalized recommendations are delivered in a customized report created by a registered dietitian.
You have a say in which supplements you want to purchase and you can customize your selections based on your personal health, beauty, and fitness goals.
From stress management to building muscle and boosting immune health to busting breakouts, they have a formula for every need.
Pros
Easy to get started. Their quiz only takes about three minutes
Backed by scientific research and Formulas are natural and triple-tested for potency and purity
Packaging and ingredients are clean and sustainable
Formulas are shipped automatically on a one-month or three-month schedule
Cons
Recommendations are based on a short questionnaire only. No blood work or DNA testing will be considered
Supplements come in a bottle, which isn't as portable or convenient as individual vitamin packs
Best For Women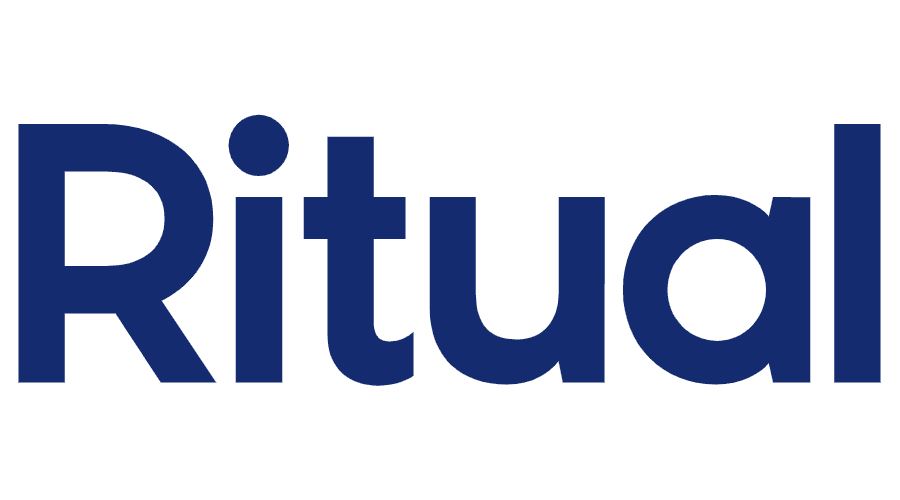 ABOUT RITUAL
Ritual's goal was to develop a vitamin that's free of all of the questionable ingredients that are traditionally found in vitamins.
Ritual's products are simple and effective, made without using unnecessary ingredients.
They only use the highest quality ingredients sourced from around the globe, and they're manufactured right here in the USA.
They've left out all the ingredients you don't need, and their formula is vegan, gluten-free, non-GMO, and free of dyes and fillers.
Pros
Personalized formulas for women at every stage of life: teens, fertility, pregnancy, postpartum, & menopause
Once you complete the survey, your first month's subscription arrives quickly
Prices start at less than $1/day
One-on-one access to medical experts via live chat and telephone
Cons
No way to edit your formula or update your subscription on the website; must be done through customer support
Formulas are personalized using the information on your questionnaire only; no blood work or DNA analysis is offered
Highest-Quality

ABOUT ROOTINE
Rootine creates the most personalized multivitamin based on your DNA, blood tests, and lifestyle factors. Dr. Daniel Wallerstorfer Ph.D. and his team created the Rootine approach based on 10+ years of nutrigenetic science.
Why we love Rootine?
Most custom vitamin brands decide your nutrients based on a lifestyle quiz; Rootine goes much further to create a complete picture of your unique requirements through at-home DNA and blood testing.
Pros
Personalized formulas based on lifestyle quiz, blood tests, and DNA
Backed by scientific research and independent laboratory testing
Slow-release microbeads are easier to swallow than pills
Daily packets are convenient for on-the-go
Made from the highest quality, natural ingredients
Cons
Takes a while to get your first pack if you don't already have DNA test results to upload
More expensive than other custom vitamins we've tried, probably due to extensive personalization and high-quality of ingredients
See Also: The Best Vitamins and Supplements for Runners
The Problem with Generic Multivitamins
When it comes to vitamins, you can definitely have too much of a good thing. Specifically, excessive levels of iron can be toxic and the absorption of too much vitamin A can cause nausea, blurred vision, dizziness, and even liver damage.
So, when you go to the store and buy one-size-fits-all dietary supplements, you may be ingesting vitamins your body doesn't really need. Even worse, most generic vitamins off the shelf are synthetic formulas that your body can't absorb. And, they're usually loaded with dyes and fillers.
Of course, the best option would be to work one-on-one with a nutritionist who could assess your nutrition, lifestyle, health history, and blood tests to make recommendations based on your specific needs. But that's simply not feasible for most people.
However, there is a viable solution that's accessible to everyone! Daily vitamin packs offer more health benefits than what you're going to find from any vitamin at the store.
That's because custom vitamins tend to be of a much higher quality than off-the-shelf multivitamins. And a personalized vitamin pack company will help you determine what kinds of nutrients you need based on age, lifestyle, medical history, and other factors.
The result is a personalized vitamin regimen created just for you. And, it's the best way to know that you're getting the nutrients your body needs in the right amounts, and in the forms your body can actually absorb.
Frequently Asked Questions About Personalized Vitamins
What are personalized vitamin packs?
Several forward-thinking, next-generation vitamin companies are now offering direct-to-consumer custom vitamin packs that have been personalized to meet individual nutritional needs and health goals.
Personalized vitamin packs are delivered to your home each month, pre-portioned into daily packets. The packets are labeled with your name, the contents, and how to take your supplements for the best results.
On top of that, the top custom vitamin pack companies like Persona offer one-on-one support and free apps if you have any questions about your formula and why each ingredient was included. You won't get that kind of support from an off-the-shelf vitamin brand.
Do you really need daily vitamins?
Even if you try your best to eat a healthy diet daily, you're probably not meeting all your nutritional needs with food alone.
According to the United States Department of Agriculture (USDA), most adult Americans are not getting enough essential nutrients in their diet, especially vitamins A, C, D, and E as well as key minerals like magnesium, potassium, and calcium.
These nutrient deficiencies can significantly impact how you feel every day. Over time, they can also lead to some pretty serious health issues if they're not addressed.
For example, deficiencies in zinc, vitamin C, and vitamin D3 can lead to a weakened immune system, making you more susceptible to viruses and chronic diseases. And a lack of B vitamins in the diet leads to low energy levels and slow metabolism.
Taking a personalized vitamin is the most convenient and reliable way to ensure you don't develop nutritional deficiencies that could impact your health now and over time.
Of course, daily supplements can't replace a healthy diet. In fact, your daily vitamins will be more easily absorbed and utilized by your body if you take them with a healthy meal.
Prioritizing good nutrition might even reduce your risk of health conditions like cancer, osteoporosis, and heart disease. And that's not just hype. The Health and Food Supplements Information Service reports that poor nutrition contributes to thousands of chronic disease-related deaths in the US every year.
Who should take personalized vitamins?
Just about anyone can benefit from a personalized vitamin subscription. Custom vitamin packs are an excellent choice for anyone with specific health and wellness goals, but they're also great for those who simply want to improve their overall health by taking a daily vitamin. 
If you love the convenience of home delivery, you'll love a personalized vitamin subscription.
Do nutritionists and doctors approve custom vitamin packs?
Absolutely! In fact, most custom vitamin companies have entire teams of registered nutritionists, doctors, and scientific advisors behind their personalized formulas.
How do custom vitamin companies determine your nutrient needs?
Each custom vitamin company administers a quiz to determine your nutrient needs. They start with the basics, like your age, gender, and health history. 
Then, they'll ask about your lifestyle choices. Do you smoke? Do you follow a plant-based diet? Do you exercise regularly? Are you under a lot of stress? Are you an extreme athlete? Are you someone who works long hours and doesn't get enough sleep?
These supplement companies also ask about your overall health and fitness goals and any health concerns you might have. For example, do have digestive issues, chronic fatigue, or acne? Companies like Rootine even consider blood work and DNA testing, too.
All of these factors are considered when creating your personalized formula. Once the information you provide has been evaluated, you'll receive a personalized assessment explaining what's in your daily vitamin pack and why.
In Summary: Why do you need personalized vitamins?
Our favorite custom vitamin companies rely on the latest research and technology to formulate a personalized vitamin pack that's uniquely yours.
Because custom vitamin packs are formulated just for you by leading medical experts, they're ideal for supporting your health on the day-to-day, as well as for preventing potential health issues in the future. They also take all the mystery and confusion out of choosing the right vitamins for your needs.
Most health-conscience individuals are pretty rigid about reading the list of ingredients on food labels. Ironically, many of those same people never look at the ingredients list on their daily multivitamins. They simply buy what's on sale and assume that it's good enough.
Unfortunately, that means they're spending their money on vitamins that give them too many or too few of the right nutrients. Even worse, they're probably buying low-quality synthetic vitamins that their body can't absorb and might even be harmful to their health.
With personalized vitamin companies, you'll get exactly the nutrients you need… nothing more. They also source natural, high-quality ingredients to create their supplements.
And you can't beat the convenience of custom vitamin packs. They're delivered right to your home every month. And they come in daily packs you can grab and go on your way out the door or take with you when traveling.
Many people who switch to personalized vitamins are amazed at the difference in both their energy level and mood after just a few weeks. If you're looking for a fool-proof and convenient way to support your overall health, you really can't go wrong with personalized vitamins.