Are you looking for safe and natural ways to improve your athletic performance, speed recovery times, and heal the aches and pains that often accompany a consistent training regimen? Sports acupuncture might just be exactly what you're looking for.
Many professional athletes and runners are turning to acupuncture for pain relief and the treatment of sports injuries, as well as reducing swelling and improving flexibility. But even more exciting, athletes are discovering that their overall health and wellness are improved with regular acupuncture sessions.
Let's dive into seven reasons athletes and runners should try sports acupuncture.
The Benefits of Sports Acupuncture for Athletes and Runners
Acupuncture is a Traditional Chinese Medicine (TCM) practice that uses ultra-fine needles to stimulate acupuncture points and promote the body's natural healing process. It offers a variety of benefits for athletes and runners looking to improve performance and speed recovery times.
1. Acupuncture Promotes Faster Healing and Recovery from Sports Injuries
Most athletes and runners would agree that fast healing and recovery from sports injuries are crucial to any training program. Acupuncture speeds healing by increasing blood flow to the muscles and tissues in the injured area.
Improving circulation reduces inflammation and swelling to support the healing process and reduce pain. This makes acupuncture especially beneficial for acute injuries like strained or torn muscles and overexertion, as well as chronic injuries like back pain.
New York City acupuncture from Yinova Center is popular with professional football, baseball, and basketball players, as well as distance runners, Broadway performers, and ballet dancers who need to get back in the game quickly.
2. Acupuncture Relieves Pain
Not only does acupuncture treatment work to promote faster healing and recovery, but it also helps to relieve the acute and chronic pain associated with those injuries. Acupuncture promotes the release of endorphins, which are the body's natural pain killers.
"Electroacupuncture mechanisms on inflammatory pain have been extensively studied. The modality inhibits both the sensory and the affective components of inflammatory pain, acting through peripheral, spinal, and supraspinal mechanisms with the involvement of a battery of bioactive molecules including opioids, N/OFQ, serotonin, norepinephrine, glutamate receptors and transporters, cytokines, and signal molecules. Of these, opioids play a central role in electroacupuncture inhibition of all kinds of pain." – Zhang, R., Lao, L., Ren, K., & Berman, B. M. (2014). Mechanisms of acupuncture on persistent pain. Anesthesiology, 120(2), 482–503.
3. Acupuncture Can Help Prevent Sports and Running Related Injuries
Acupuncture for runners and athletes can help to prevent future injuries. As any serious athlete knows, training can take a major toll on your muscles and joints. Back, hip, and shoulder injuries are common when muscles and tendons are stressed.
By promoting blood flow with regular acupuncture sessions, joints and muscles become more relaxed. This helps prepare them for exercise and makes them less prone to injuries related to overuse. Marathon acupuncture is useful for daily runners looking to prevent stress on major leg muscles due to overuse.
In addition, a sports acupuncturist will assess the athlete's body and find any areas of tightness that the patient may not even be aware of. These issues can be related to poor exercise form, muscular imbalances, chronic overuse, or poor posture.
Releasing these highly irritable trigger points reduces inflammation and promotes range of motion in the affected area so they don't become fatigued or injured as easily. It also helps the muscles remain loose and flexible to further reduce the chance of injury.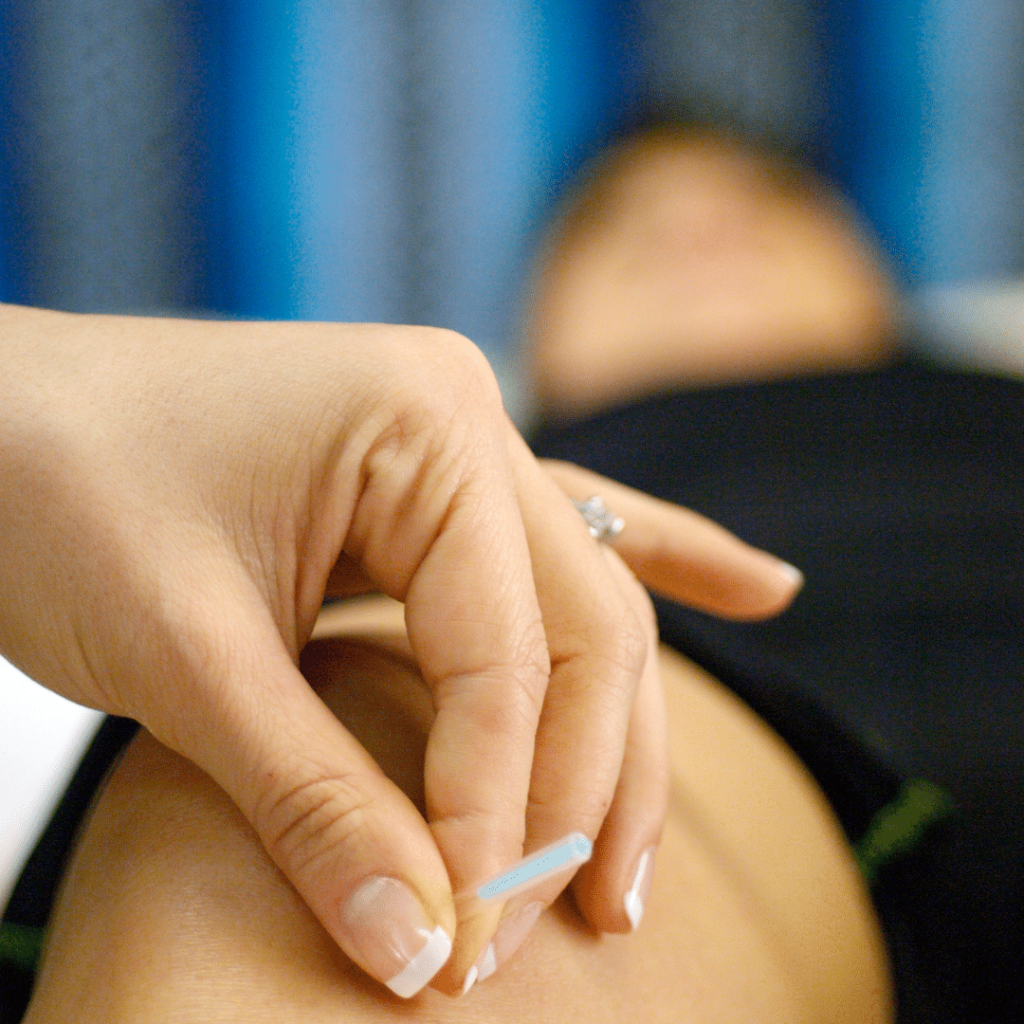 4. Sports Acupuncture Can Help to Rebalance Muscles
Muscle imbalances are a common issue for weightlifters, runners, and other endurance athletes who participate in sports that cause tension in the muscles that surround specific joints. When the athlete unconsciously compensates by putting stress in nearby muscles, they can become strained and more prone to injury.
Acupuncture for athletes helps to correct these imbalances by relieving tension in the myofascial tissues that surround the muscles. Acupuncture also improves flexibility and range of motion in the muscles, which is beneficial for athletic performance.
5. Acupuncture Strengthens the Immune System
Everyone can benefit from a stronger immune system and acupuncture is well known for its holistic healing benefits. Because training puts stress on the body, serious athletes can be more prone to common illnesses like infections and respiratory issues.
Regular acupuncture sessions can promote the flow of white blood cells throughout the body, which helps to stave off infections and viruses. Making acupuncture a part of your regular routine before you get sick is a great way to ensure that you stay healthy and don't miss out on valuable training time.
6. Acupuncture Can Help You Manage Chronic Stress
Relaxation and stress reduction are two of the most widely known benefits of acupuncture. Sports acupuncture leads to relaxed muscles, less pain, and reduced overall mental and physical stress. It reduces the production of stress hormones, which are hard on your overall health and immune system.
Acupuncture may reduce the production of stress-related hormones for as much as four days, making it much more effective than drugs for relieving stress and overcoming CNS Fatigue. Managing stress is essential for promoting healthy sleep, which is crucial for runners and athletes looking to improve energy, performance, and stamina.
7. Acupuncture Improves the Mind/Body Connection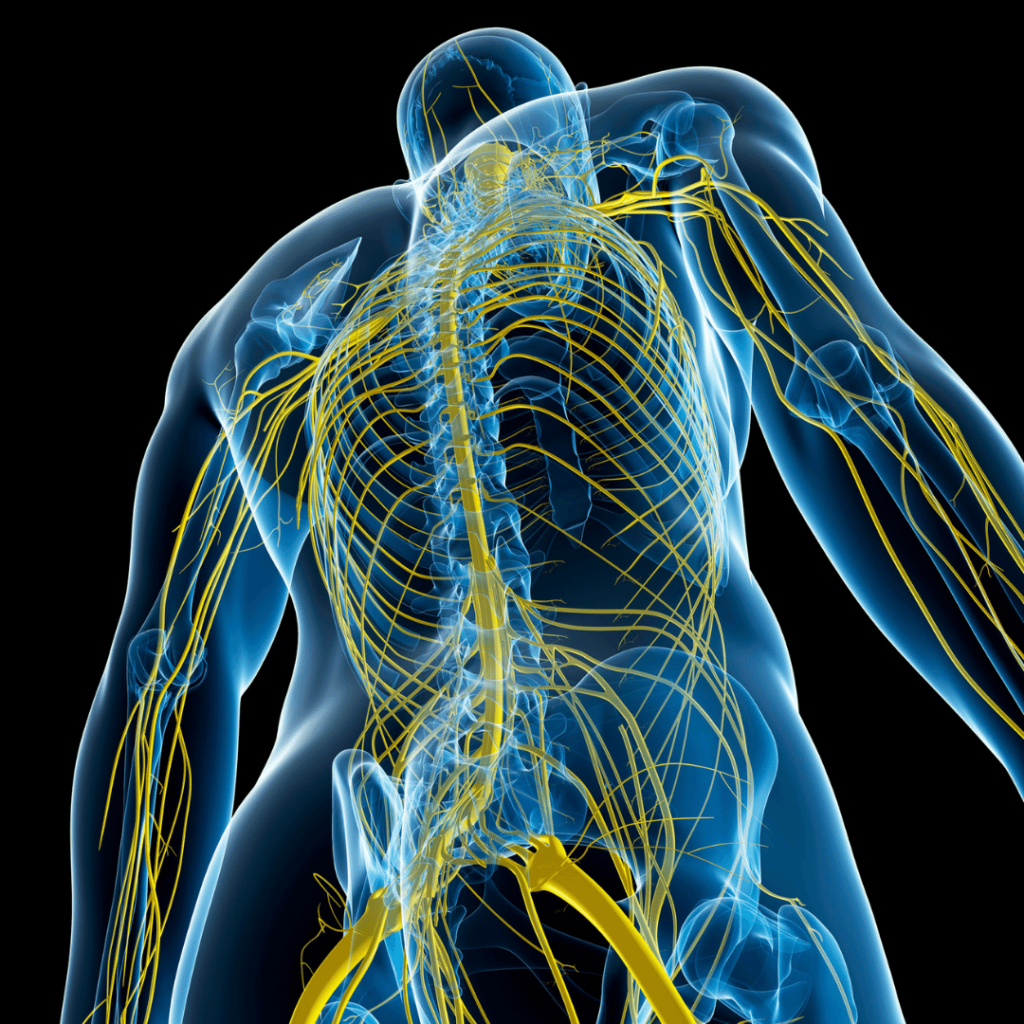 Acupuncture improves the mind/body connection, which is incredibly valuable for supporting athletic performance. Acupuncture stimulates a parasympathetic nervous system response, sometimes call a state of rest and digest.
Regular acupuncture sessions can improve your natural ability to tune into this mental state in times of stress or anxiety, such as right before a big race or competition. Acupuncture has been shown to support cognitive function and reduce performance anxiety.
Frequently Asked Questions About Sports Acupuncture
· What is sports acupuncture?
Sports acupuncture is a hybrid form of acupuncture and sports medicine that is specifically used to support sports-related activity. Athletes and runners can use sports medicine acupuncture to relieve pain, accelerate the healing of sports injuries, improve performance, and increase flexibility in the muscles.
· How does acupuncture speed up healing?
Acupuncture speeds healing by stimulating the central nervous system and increasing blood flow to the injured area. The treatment triggers the release of chemicals that promote the natural healing process while reducing swelling and inflammation in the muscles and tissues.
· How effective is acupuncture for pain?
Acupuncture is extremely effective for chronic and acute pain. Doctors recommend acupuncture as a drug-free pain treatment for low back pain, neck pain, shoulder pain, arthritis, degenerative joint disease, strained or pulled muscles, and more.
Wrap Up
Acupuncture is extremely versatile when it comes to healing and pain management. Runners and athletes should consider giving sports acupuncture a try, not just for the treatment of sports-related injuries, but also for supporting their overall health and wellbeing. Combining acupuncture with sports medicine promotes balance and healing in a more holistic way.