How do you know if you're gluten intolerant? Should you consider a gluten-free meal delivery service? Which one is right for you? Here's what you need to know!
We all have different tastes, and that's great. But for those of us with food allergies, sensitivities, and certain autoimmune disorders, avoiding certain foods is a necessity, not just a personal preference.
For example, if you have a severe allergy to nuts or seafood, accidentally consuming them might even be life-threatening. Or maybe you simply feel unwell after you eat certain foods, like sugar or dairy.
For many people, consuming gluten can also be problematic People with Celiac disease can become very ill if they eat gluten. Others have severe gluten intolerance or simply have difficulty digesting gluten.
If you're in the gluten intolerance group, sticking to a gluten-free menu can be challenging- especially if you're new to eating gluten-free. Finding gluten-free products and gluten-free meal options at local grocery stores and restaurants isn't as easy as it sounds.
But that's where a gluten-free food service can be a real lifesaver! It doesn't get much easier than gluten-free, organic meals, created by a registered dietitian, delivered right to your door every week.
Let's explore the health benefits of a gluten-free diet, who should try a gluten-free meal delivery service, and which one might be best for you.
Here is our list of the top 5 gluten-free meal delivery services:

ABOUT SUN BASKET
Sun Basket offers a number of Paleo and gluten-free meal delivery options. Every recipe comes with a variety of fresh produce that is organic and non-GMO. They also have grass-fed, antibiotic- and hormone-free meats. All the recipes are created by San Francisco chef Justine Kelly.
When you sign up with Sun Basket you can choose from their classic or family menu. The family menu comes with two or four meals per week and includes kid-friendly options. The classic menu comes with three recipes per week.
The hand-selected ingredients are delivered weekly in an insulated box. The packaging is 100 percent recyclable and compostable. The menu offers things like braised chicken and artichokes and Thai turkey salad with cabbage, basil, and mint.

ABOUT FRESHLY
Freshly's mission is to help you be happy, healthy, and have more time to pursue your passions. Their meals are always gluten-free and they try to always use meat and produce that is locally sourced.
The menu is updated weekly and they offer dozens of breakfast, lunch, and dinner options for you to choose from so you can customize the meal plan that works best for you.
Freshly lets you choose four, six, nine, or twelve meals per week. A Freshly menu might include things like Jamaican style jerk chicken, a southwest veggie bowl, and ginger-soy chicken with fried rice and vegetable stir-fry.
OFFER: Freshy is offering new customers $60 Off ($15/meal). Check it out right here.
Read our full review of Freshly

BistroMD prepares delicious meals that are designed to help you meet your weight loss goals and they now have gluten-free options. Every meal is prepared by a chef with the help of a weight-loss physician.
Caroline J. Cederquist, M.D., is the founder and she works with a team of registered dieticians to ensure that every meal contains the nutritional requirements to sustain long-term weight loss and health. BistroMD's healthy meal plans are based on science and ongoing research.
The menu is completely customizable and they offer both a men's and a women's program. You have the option to receive either five or seven days' worth of healthy, gluten-free meals. The meal-kit includes options like grilled chicken breast stuffed with spinach and feta.

Fresh n' Lean is a nationwide ready-to-eat gluten-free meal delivery service. Their mission is to redefine fast food by making fresh, nutrient-dense, delicious meals available to everyone.
The meals crafted by their team of chefs are made from scratch using wholesome ingredients, balanced nutrition, and incredible flavor. Everything is freshly prepared, never frozen, and arrives ready to eat. Just pop it in the microwave and dig in! So whether you're a busy professional looking for healthy, hassle-free eating, an athlete training for your next meet, or a new parent with limited time to cook and prep nutritious meals, Fresh n' Lean has you covered.
What to expect with Fresh n' Lean?
Chef-prepared meals that arrive fresh
Organic, wholesome ingredients (no preservatives, junk or added sugar)
Certified Humane and responsibly sourced animal protein
Balanced macros
Free nationwide delivery
Weekly meal plans or one-time A La Carte
Variety of meal plans: Vegan, Paleo, Keto, Low-Carb, High-Protein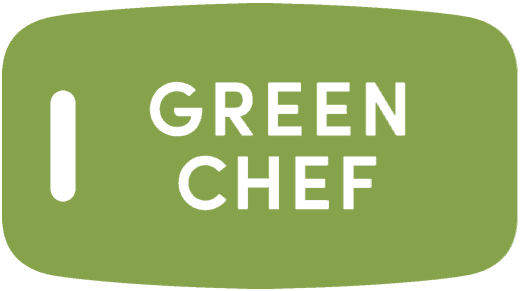 Green Chef is a great choice for anyone looking for specialty, gluten-free meal plans. They serve more organic ingredients than any other meal delivery service and everything is free of pesticides, antibiotics, or growth hormones.
Their meal plans include: Paleo, Gluten-free, Keto, Vegetarian, Vegan, Carnivore & Omnivore
Each meal takes about 30 minutes to prepare and comes with pre-proportioned ingredients and easy-to-follow recipe cards. Green Chef is committed to providing eco-friendly packaging so everything is 100 percent recyclable.
You can choose from the two-person plan or the family plan. The two-person plan has three meals for two people and the family plan has two meals for four people.
Green Chef delivers almost everywhere in the U.S. but if they haven't made it to your neck of the woods yet, no worries. Just create an account and they'll let you know when you can expect meals delivered to your area.
Who Should Try a Gluten-Free Diet?
Not so long ago, the idea of a gluten-free diet was looked at by many as just another trendy fad diet. Most people didn't understand what it was really about, much less why they would want to try it.
And then, there's a common misconception that having gluten-intolerance means you're allergic to wheat… or you have Celiac disease, which isn't necessarily the case at all.
The thing is, many common health issues can be attributed to gluten intolerance… even simple things like tummy troubles, brain fog, and chronic headaches. In fact, as many as 18 million people in the United States are gluten intolerant, and many of them have no idea.
Before we move on, maybe you're wondering what gluten is in the first place. Gluten is a protein that's found mostly in grains, like wheat, barley, and rye. In simple terms, it's kind of like the glue that holds your bread together, allows it to rise, and keeps it from crumbling apart when you go to eat it.
Signs You Might Be Gluten-Intolerant
Celiac disease and wheat allergies are hard to miss because they cause medical issues with severe symptoms. But for a lot of folks, the signs of gluten sensitivity can be rather elusive. Even so, any level of gluten sensitivity can trigger an immune system response that causes inflammation and a host of other negative side effects in the body.
When you're sensitive to gluten, or gluten intolerant, it's hard to pinpoint the cause of your symptoms. Sometimes they're subtle, and sometimes don't show up until 24 hours or more after you're consumed gluten. But that doesn't mean they can't have a tremendous impact on how you feel.
If you suspect you might be gluten-intolerant, be on the lookout for these common gluten triggers:
Tummy troubles like chronic constipation, gas, or diarrhea

Chronic headaches and migraines

Brain fog and lack of productivity

Unexplained fatigue and low energy levels

Depression and anxiety

Bloating

Unexplainable stomach pain or discomfort

Skin issues like itchy rashes, dryness, and even acne

Joint pain and inflammation, including the

pain of rheumatoid arthritis

Unexplained weight loss or anemia due to an inability to absorb nutrients efficiently
The Challenges of Following a Gluten-Free Diet
Going gluten-free may not be so crazy after all, huh? But, unfortunately, following a strict gluten-free diet isn't as easy as you might think- especially if you're new to eating gluten-free foods.
Gluten is everywhere! Even when you're being super careful, there's a high risk of cross-contamination that could bring all of your unpleasant gluten sensitivity symptoms rushing back.
If you truly want to follow a gluten-free lifestyle, you have to be meticulous about reading labels when you are grocery shopping. You've got to always be on the lookout for hidden gluten… and even with careful label reading, it's still a challenge.
For example, here are some of the most common sources of gluten in the typical American diet and lifestyle:
Baked goods, including bread

Some multivitamins and nutritional supplements

Beer

Lipstick and many other lip products

Most flours, including those made from wheat, barley, or rye

Most cereal grains and processed crackers

Snack and processed foods

Battered foods

Condiments and salad dressings
Yep, gluten is pretty tough to avoid, and cross-contamination is a real concern whether you cook at home or eat out.
Why Choose a Gluten-Free Meal Delivery Service?
Thankfully, there are a growing number of meal delivery services available. Many offer certified gluten-free options made in a gluten-free facility. The recipes are created by professional chefs, so they're surprisingly delicious, too.
If you need gluten-free vegan meals or gluten-free vegetarian meals, there are a variety of plant-based gluten-free meal delivery options, too. And, if you have food allergies, many offer dairy-free menus and soy-free menu options, too.
And food delivery services have come a long way in recent years. The prepared meals include fresh, healthy, and often organic ingredients. And, if you go with a delicious gluten-free meal kit, the gluten-free recipes are super easy to follow.
In fact, with the best gluten-free meal delivery services, all the hard work is done for you. And the delicious gluten-free meals are so tasty, you probably won't even remember you're eating gluten-free!
But the benefits don't end there! As a society, we're becoming more and more aware of how important it is to eat a clean, whole, food diet. Unfortunately, our modern lifestyles are also constantly on the go, with little time to prepare healthy, fresh food at home.
With the best gluten-free meal delivery service, you'll always know what's in your food. The ingredients list and FDA nutrition facts are laid out right in front of you. Certified gluten-free meal delivery services take all the guesswork out of choosing a healthy, gluten-free meal plan!
What to Look for in a Gluten-Free Meal Delivery Service
Finding the best gluten-free meal delivery service for you can be challenging. The companies on our list meet the following criteria to help you narrow down your options:
Gluten-free certification:

The companies on our list offer certified gluten-free meals or produce their meals in a certified gluten-free facility.

Menu variety:

The best gluten-free meal delivery services offer a rotating menu or menus with a variety of options and customization available.

Preparation:

Some of the gluten-free delivery services on our list deliver meals that are ready to heat and eat. Others deliver gluten-free meal kits that you prepare yourself in around 15-30 minutes.

Quality ingredients:

Choose a service that delivers gluten-free meals made from whole, fresh foods that are organic, GMO-free, and sustainably sourced.

Availability:

The services on our list ship gluten-free meals right to your door on a schedule that works for you.

Value:

We only reccomend companies that provide good value for your money.
The Bottom Line
If you have gluten intolerance or Celiac Disease, making the switch to a gluten-free diet is important for your health. But that doesn't mean you can't eat delicious gluten-free food or that you have to spend all of your free time reading labels. The best gluten-free meal delivery services take all of the hassle and guesswork out of your gluten-free meal plan. Best of all, they deliver everything right to your door, prepped and ready to eat!