Just 15 years ago, the idea of becoming "gluten-free" was a foreign concept for most people. Gluten is a protein that is found in most grains, including wheat, barley, and rye. You can simply think of it as the elastic that holds your bread together, allows it to rise, and keeps it from crumbling the minute it is handled.
We now know that there are many health benefits associated with choosing a gluten-free diet. Removing gluten from your diet can improve both your digestive levels and cholesterol levels and can increase your overall energy levels.
However, the choice to eat gluten-free is not always easy because the risk of cross-contamination is high. Individuals who choose to pursue a gluten-free lifestyle have to have a strong eye for reading labels and even then it can be challenging.
There are also times where pursuing a gluten-free lifestyle isn't a choice. Individuals with Celiac Disease are required to stay away from gluten-based foods. Celiac Disease is an autoimmune disorder which directly affects the small intestines. Sometimes you might even have gluten intolerance without even knowing.
Thankfully, now there are a growing number of meal delivery services available and most offer gluten-free options. The prepared meals are delicious, the ingredients are fresh and healthy, and the recipes are easy to follow.
Here is our list of the top 6 gluten-free meal delivery services:

Sun Basket offers a number of Paleo and gluten-free meal delivery options. Every recipe comes with a variety of fresh produce that is organic and non-GMO. They also have grass-fed, antibiotic- and hormone-free meats. All the recipes are created by San Francisco chef Justine Kelly.
When you sign up with Sun Basket you can choose from their classic or family menu. The family menu comes with two or four meals per week and includes kid-friendly options. The classic menu comes with three recipes per week.
The hand-selected ingredients are delivered weekly in an insulated box. The packaging is 100 percent recyclable and compostable. The menu offers things like braised chicken and artichokes and Thai turkey salad with cabbage, basil, and mint.Read full review

Freshly's mission is to help you be happy, healthy, and have more time to pursue your passions. Their meals are always gluten free and they try to always use meat and produce that is locally sourced.
The menu is updated weekly and they offer dozens of breakfast, lunch, and dinner options for you to choose from so you can customize the meal plan that works best for you.
Freshly lets you choose four, six, nine, or twelve meals per week. A Freshly menu might include things like Jamaican style jerk chicken, a southwest veggie bowl, and ginger-soy chicken with fried rice and vegetable stir-fry.Read full review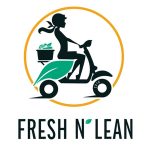 Fresh n' Lean is a nationwide ready-to-eat gluten-free meal delivery service. Their mission is to redefine fast food by making fresh, nutrient-dense, delicious meals available to everyone. The meals crafted by their team of chefs are made from scratch using wholesome ingredients, balanced nutrition, and incredible flavor. Everything is freshly prepared, never frozen and arrives ready to eat. Just pop it in the microwave and dig in! So whether you're a busy professional looking for healthy, hassle-free eating, an athlete training for your next meet, or a new parent with limited time to cook and prep nutritious meals, Fresh n' Lean has you covered.
What to expect with Fresh n' Lean?
Chef-prepared meals that arrive fresh
Organic, wholesome ingredients (no preservatives, junk or added sugar)
Certified Humane and responsibly sourced animal protein
Balanced macros
Free nationwide delivery
Weekly meal plans or one-time A La Carte
Variety of meal plans: Vegan, Paleo, Keto, Low-Carb, High-Protein
10% off Fresh n' Lean | Code: MBSF10
Read full review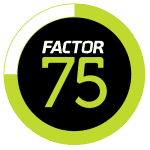 Factor75 is a great choice for prepared meals with all their meals being​ free of gluten, soy, hormones, antibiotics, and preservatives. They are very serious about the quality of ingredients with their meats always being pasture-raised and grass-fed and their produce is organic. Factor75 updates their menu weekly with nutrition facts listed alongside. Some of the meals options offered were vegetarian lasagnas, blackened salmon and a spicy keto bowl with grass-fed beef, jalapenos, and poblano peppers. When you sign up you have the option to choose from 5 meal plans including 4, 6, 8, 12, or 18 meals per week and they do deliver nationwide. The meals are never frozen and delivered in refrigerated boxes which have ice packs and insulation.
$40 OFF First 2 weeks | Coupon Code: MBSF40
Read full review

BistroMD prepares delicious meals that are designed to help you meet your weight loss goals and they now have gluten-free options. Every meal is prepared by a chef with the help of a weight-loss physician.
Caroline J. Cederquist, M.D., is the founder and she works with a team of registered dieticians to ensure that every meal contains the nutritional requirements to sustain long-term weight loss and health. BistroMD's healthy meal plans are based on science and ongoing research.
The menu is completely customizable and they offer both a men's and a women's program. You have the option to receive either five or seven days' worth of healthy, gluten-free meals. The meal kit includes options like grilled chicken breast stuffed with spinach and feta.Read full review

Green Chef is a great choice for anyone looking for specialty, gluten-free meal plans. They serve more organic ingredients than any other meal delivery service and everything is free of pesticides, antibiotics, or growth hormones.
Their meal plans include: Paleo, Gluten-free, Keto, Vegetarian, Vegan, Carnivore & Omnivore
Each meal takes about 30 minutes to prepare and come with pre-proportioned ingredients and easy to follow recipe cards. Green Chef is committed to providing eco-friendly packaging so everything is 100 percent recyclable.
You can choose from the two-person plan or the family plan. The two-person plan has three meals for two people and the family plan has two meals for four people.
Green Chef delivers almost everywhere in the U.S. but if they haven't made it to your neck of the woods yet, no worries. Just create an account and they'll let you know when you can expect meals delivered to your area.Read full review
Why Gluten-Free Meal Services?
People are becoming increasingly aware of how important it is to eat whole, fresh foods. But when it comes to dinnertime, many people are simply strapped for time and can't always prepare a homemade meal.
Even more importantly, the impending health risks associated with eating gluten might make the option for a gluten-free meal even more enticing. Knowing exactly what's inside your food, with the ingredients list and nutrition facts laid out in front of you, picking a health-conscious delivery service is a no-brainer!
This is why gluten-free meal delivery services are reinventing dinnertime in the best possible way. No longer do busy individuals have to settle for microwavable meals when they are short on time.
So the next time you are wracking your brain trying to come up with a decent meal plan, why not try out one of these gluten-free meal delivery services? You will receive a healthy, delicious meal kit made with fresh and interesting ingredients. And the best part is you won't have to set foot inside a grocery store. All meals delivered right to your door!