My boyfriend and I both work a lot, but we try not to let that stop us from eating a healthy diet. As you probably already know, that can be a real challenge, especially when you hate to cook, and you don't have time for shopping. I've been on the hunt for a meal delivery service that delivers healthy, nutritious meals that we can just heat and eat… no cooking involved!
When I heard about Fresh N' Lean, I got pretty excited! Not only do their meals arrive fresh and fully prepared, but they're also made with organic, locally grown, seasonal ingredients! The meals are made from scratch, and they're gluten-free, dairy-free, and non-GMO. They even include grass-fed meats and sustainable seafood! This is precisely how I would prepare my own meals if I had the time to do my own cooking.
These meals arrive ready to heat and eat! I don't have to shop, prep, cook, or do much clean-up! It sounded like a match made in heaven, so I decided to jump on the chance to give them a try. Here's the scoop on my experience with Fresh N' Lean!
---
Read: Our list of the top 6 gluten-free meal delivery services
---
Here's How Fresh N' Lean Works
Fresh N' Lean is a meal delivery service that allows you to sign up for automatic delivery once a week, or you can order their meals a-la-carte, enabling you to pick and choose precisely what you want. The meals arrive in a vacuum-sealed, insulated delivery box, packed with enough ice to keep them fresh for 12 hours. They'll deliver to your home, office, or even your hotel if you're traveling. It really doesn't get much easier than that!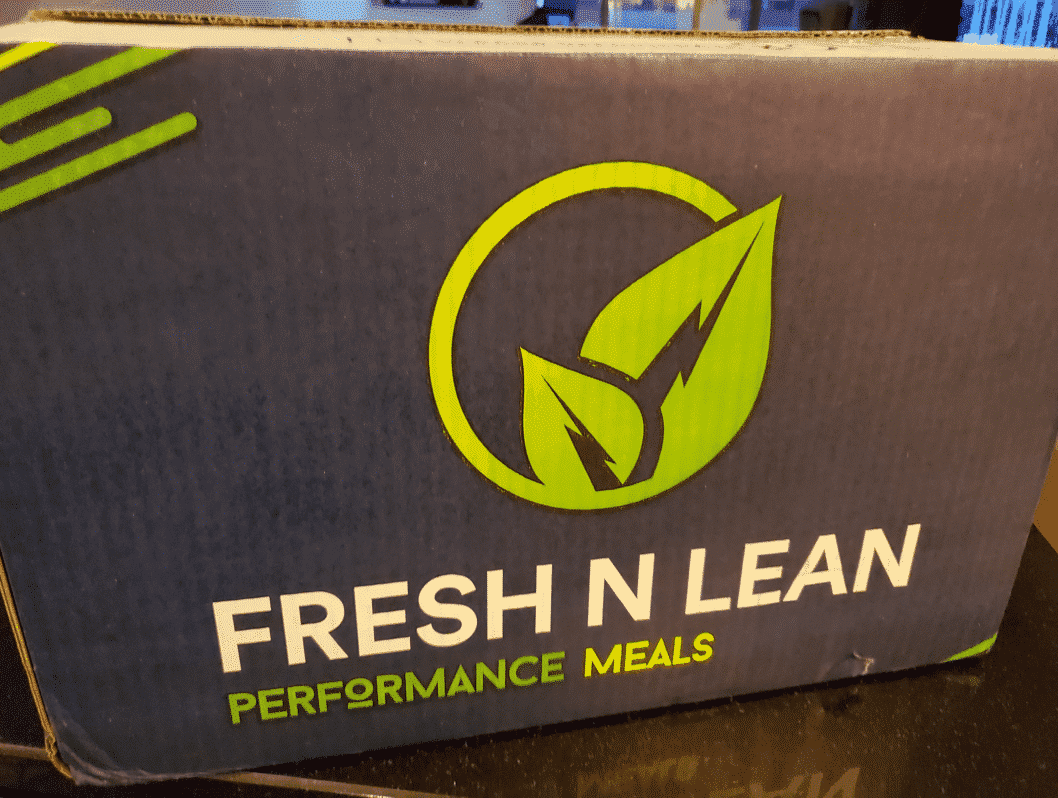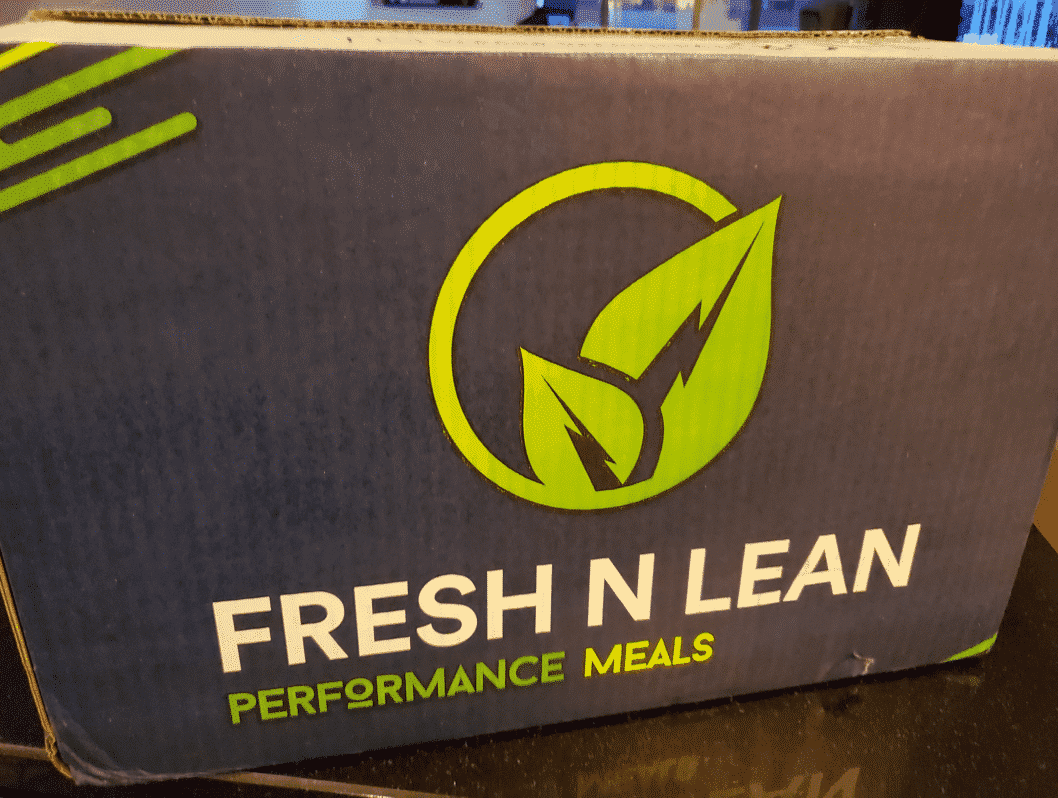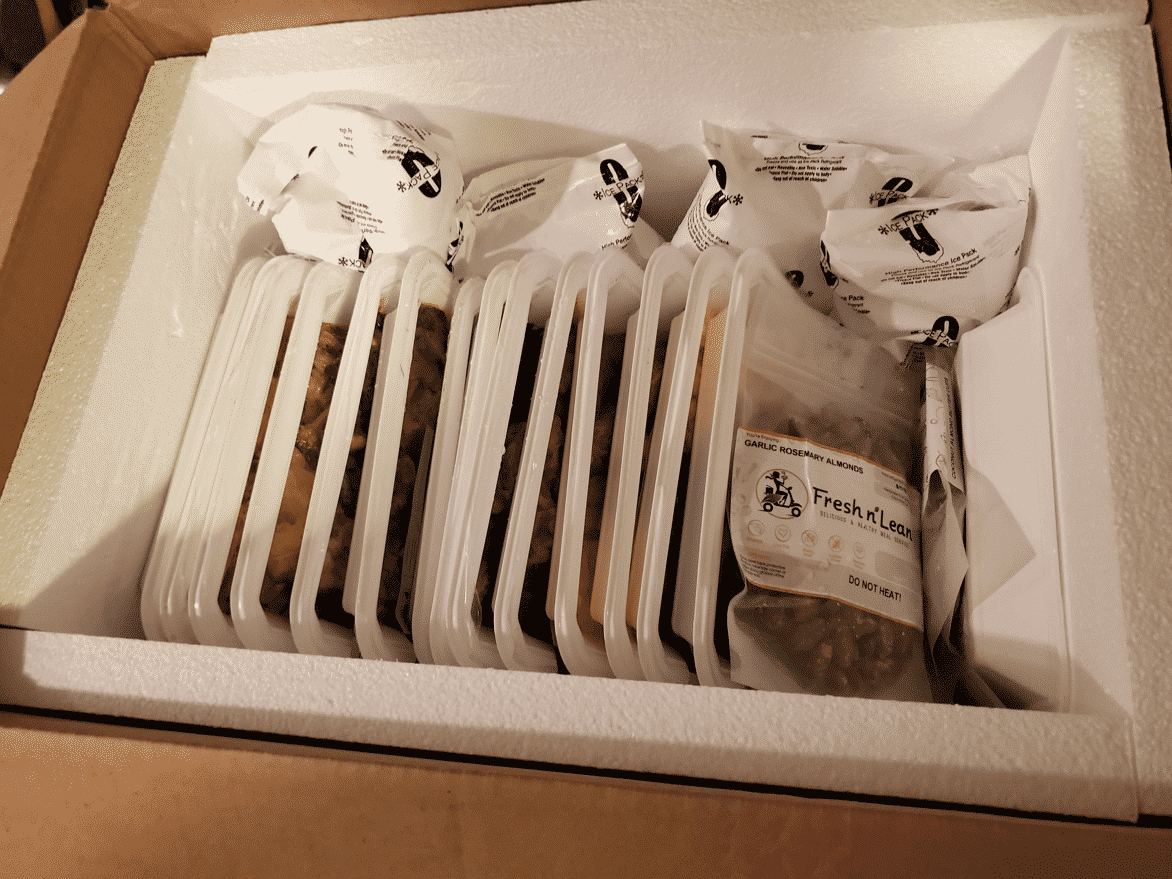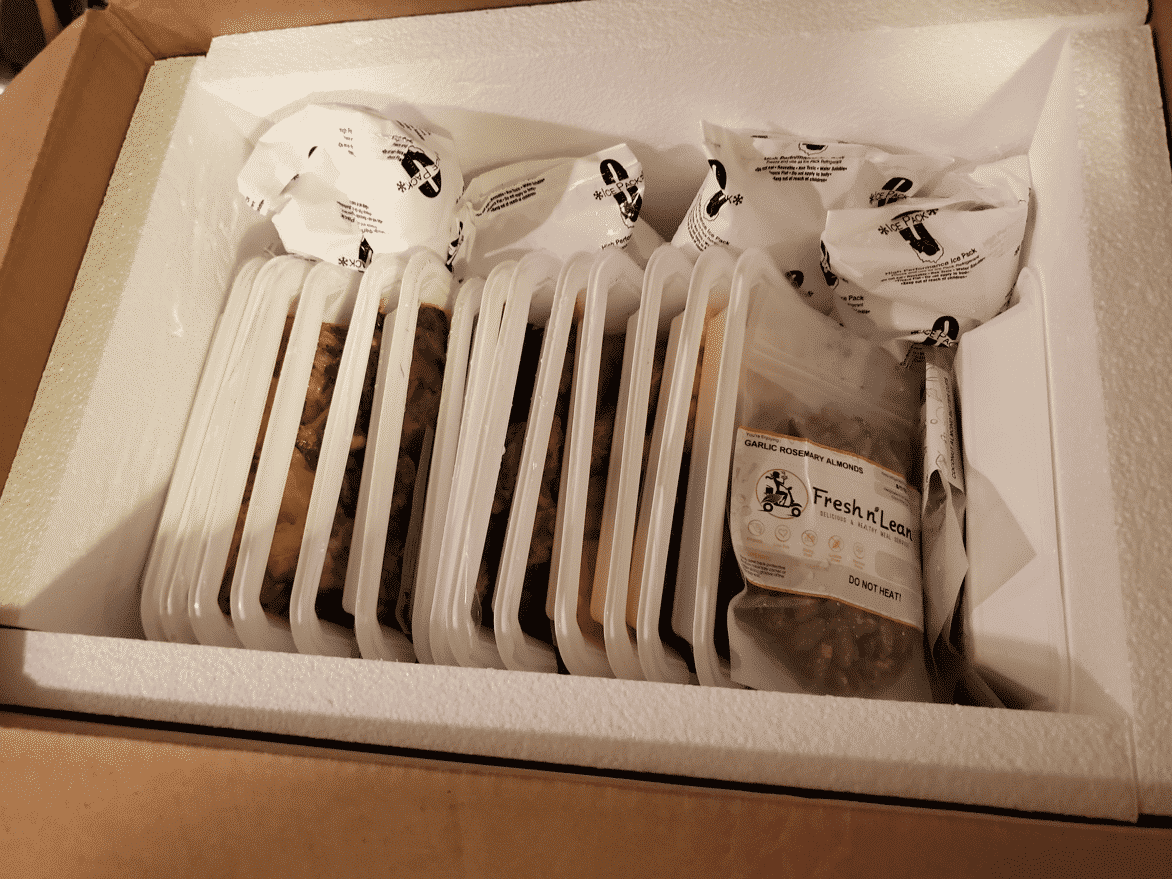 One of the things I liked right away about Fresh N' Lean were all of the options they gave me to customize the service.
First, you select your Fresh N' Lean menu:
Protein+
Keto
Paleo
Vegan Plant-Based
Low Carb/Low Cal Vegan Plant-Based.
Then you can request that they eliminate certain ingredients from your meals, like green peppers, cilantro, eggplant, mushrooms, and more.
They offer breakfast, lunch, and dinner selections. You can even specify if you want to have enough meals delivered for five or seven days a week, in case you want to do your own cooking on the weekends. There's also a special request section where you can let them know if you have any allergies. This meal plan really does work for everyone!
When the box arrives with your meals, you simply stick them in the fridge. The packaging is designed to keep the food cold during shipping, plus an additional 12 hours at your door, so it's ok if you're not there when they drop it off. Fresh N' Lean's packaging is recyclable, too.
When you're ready to eat, pop your meal in the microwave, plate it up, and you're ready to eat. That's really all there is to it! It's every bit as convenient as take-out or fast food, but the food tastes so much better, and it's a million times better for you!
Ok, But How Does the Food Taste?
That's the big question, isn't it? Can they really make a healthy, microwavable meal taste good? Yes, they can! My boyfriend and I both liked everything we tried. We didn't have to doctor them up or add anything… they were actually delicious right out of the microwave.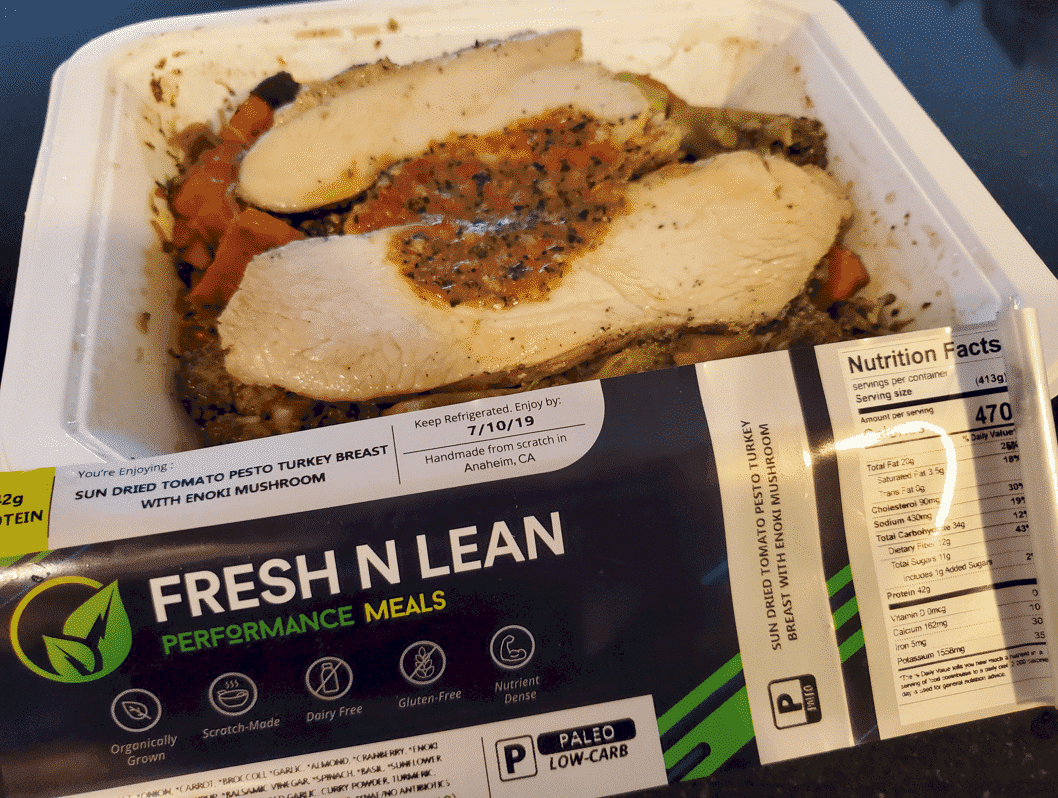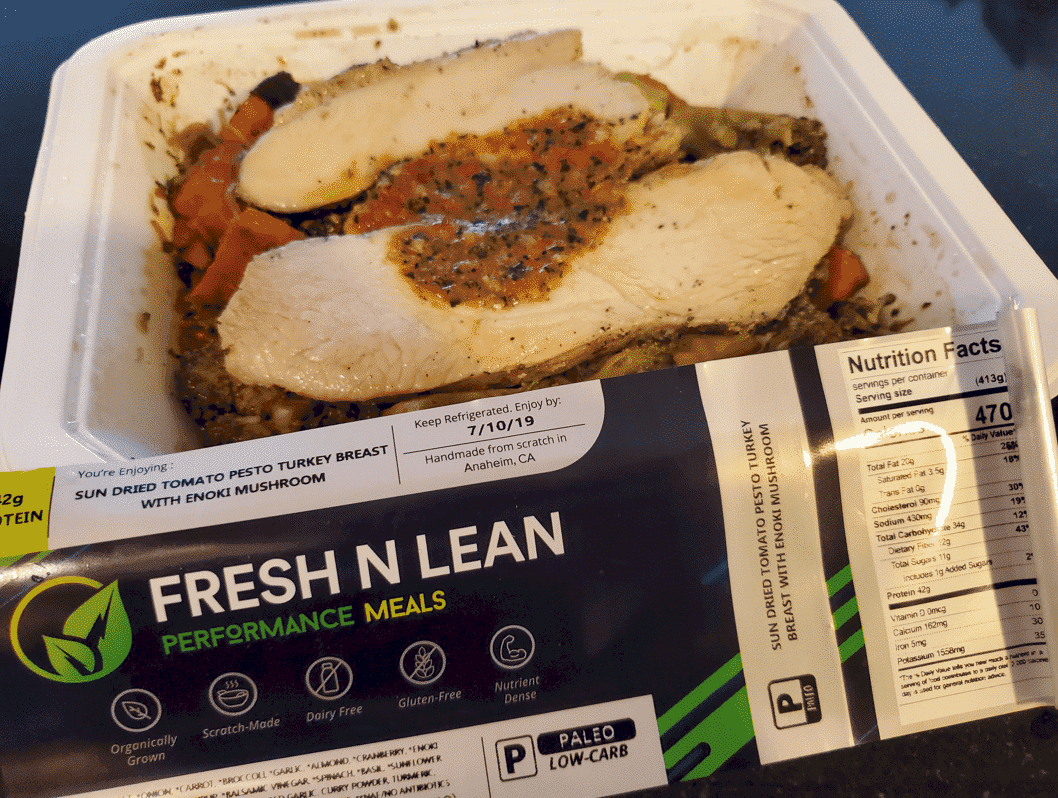 They change their menu every week, so we haven't tried everything they offer. But everything we've tried so far has been really good! We chose the Protein+ menu since we both work out a lot. The portion sizes are perfect for me, but my boyfriend usually has an extra side or one of Fresh N' Lean's snack options with his (Garlic Rosemary Almonds).
One of my favorite meals was the Curried Chickpeas with Quinoa and Cage-Free Chicken Breast. This dish had a fantastic curry flavor, but there was also a hint of lime that really gave it a nice kick. And, I was totally wowed by the fact that the chicken was cage-free and organic!
Another stand out favorite for me was the Roasted Red Pepper Burger with Sweet Potato. The organic, grass-fed beef patty was delicious, and there was a generous portion of sweet potato, which I love. I also tasted portobello mushrooms and a hint of green pepper and onion. I really couldn't have done a better job if I made it myself!
Fresh N' Lean also offers an assortment of snacks that can be added on to your meal delivery. We really liked the Smoky BBQ Almonds, the Garlic Rosemary Almonds and the Coconut Almond Buttercups. You can also add bulk side dishes to your shipment for the guy who's always hungry, like brown rice, sweet potatoes, or mixed veggies.
Are Fresh N' Lean Meals Really Good for You?
As I said, we try to eat healthy, even though our schedules are crazy. I don't care how convenient it is, if it's not good for you, I'm not buying it. Well, Fresh N' Lean far exceeded my expectations! Not only are their meals 100% organic, but they're also gluten-free. They serve only grass-fed beef, cage-free poultry, and sustainably harvested seafood.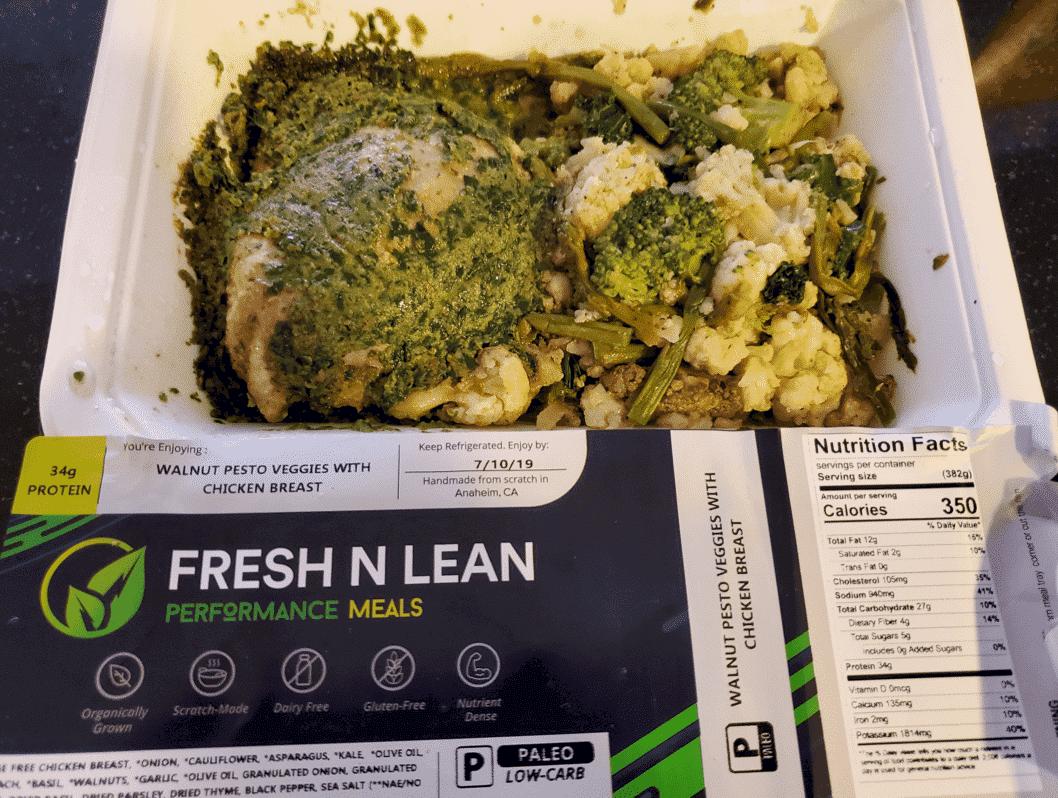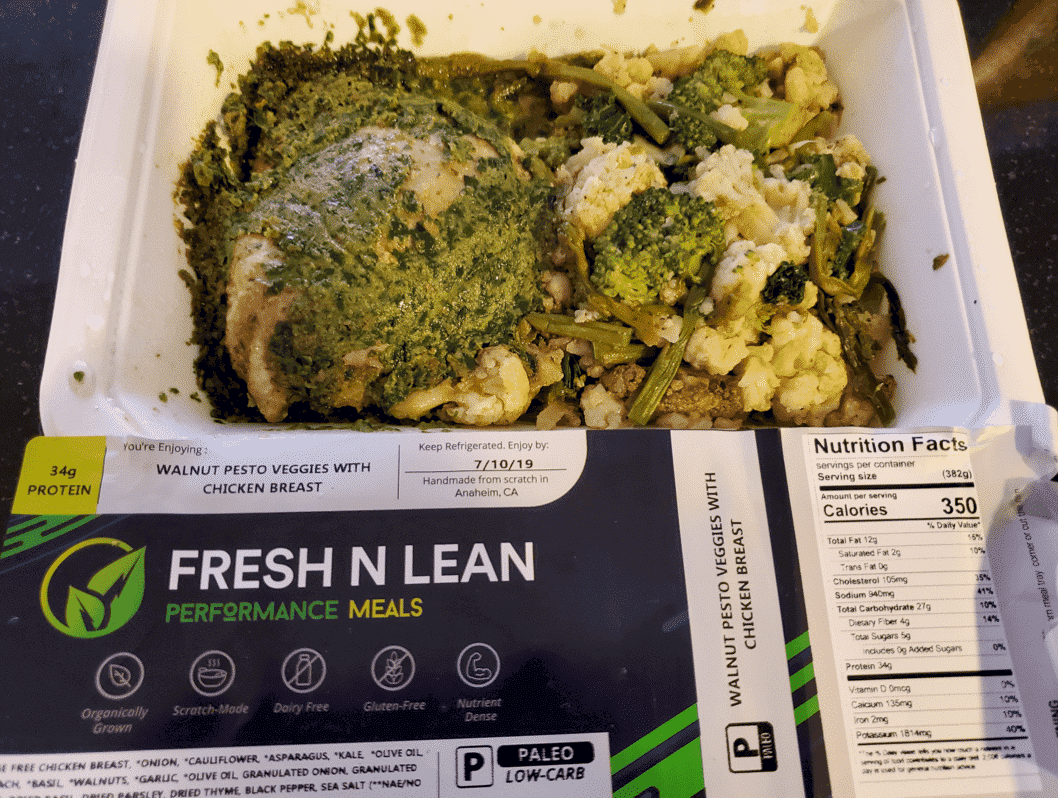 But it doesn't end there! All of their ingredients are non-GMO and locally grown. They use small amounts of natural sweeteners, like maple syrup in their breakfast entrees, but you won't find any refined sugar in their products. Their focus is on serving only whole, nutrient-dense, fiber-rich foods, so every meal includes plenty of veggies and whole grains.
Although these meals aren't specifically designed for weight loss, they're still an excellent option for anyone trying to lose weight. Most of their entrees fall in the 300-500 calorie range, so it's easy to set a goal and stick to it. Plus, their meals are fiber-rich, so they leave you feeling fuller, longer.
Is Fresh N' Lean Worth a Try?
Absolutely! Fresh N' Lean is a great choice for someone like me who doesn't have time to shop, prep, and cook healthy meals every day. There's no question that subscribing to a meal delivery service is super-convenient, but Fresh N' Lean goes out of their way to make sure their meals are nutritious and satisfying. I highly recommend Fresh N' Lean to anyone who's trying to live a healthier lifestyle!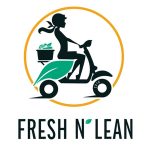 Fresh n' Lean
Fresh n' Lean is a nationwide ready-to-eat gluten-free meal delivery service. Their mission is to redefine fast food by making fresh, nutrient-dense, delicious meals available to everyone. The meals crafted by their team of chefs are made from scratch using wholesome ingredients, balanced nutrition, and incredible flavor. Everything is freshly prepared, never frozen and arrives ready to eat. Just pop it in the microwave and dig in! So whether you're a busy professional looking for healthy, hassle-free eating, an athlete training for your next meet, or a new parent with limited time to cook and prep nutritious meals, Fresh n' Lean has you covered.
What to expect with Fresh n' Lean?
Chef-prepared meals that arrive fresh
Organic, wholesome ingredients (no preservatives, junk or added sugar)
Certified Humane and responsibly sourced animal protein
Balanced macros
Free nationwide delivery
Weekly meal plans or one-time A La Carte
Variety of meal plans: Vegan, Paleo, Keto, Low-Carb, High-Protein
10% off Fresh n' Lean | Code: MBSF10