As we begin the 2019 journey, for many, it's common that resolutions take over our lives; with the most common resolution closely related to improving health.
Thankfully, the effort to improve my overall health didn't start on January 1st, 2019. Mine started back in November 2018. It was a sudden decision and one that has continued well into 2019.
As any personal trainer, doctor, nutritionist, and gym-buddy would tell you, improved health doesn't start with physical activity; it begins with what you put into your mouth. For me, losing weight meant it was time to eat cleaner foods.
The Traditional Style Was Not For Me
I knew that the route of counting the calories with everything I put into my mouth and setting up meal preps with sauceless chicken and veggies was not for me. The eating meal plans would have had lasted about a week, tops!
In my effort to find healthy, low-calorie meals, ones that wouldn't take me an hour to cook, I came across BistroMD.
What did I have to lose (except intrusive body fat and pundles) so I gave their Balance program a test run. The great thing about Balance by BistroMD is that it's the same exact meal plans, just not subscription-based like the regular BistoMD program.
In the piece, I provide a BistroMD review and insights into my experience with them; from the taste of the food to the pricing!
*Note: I'm currently subscribed to the ongoing BistroMD subscription and continue to lose weight. More details to come.
25% Off BistroMD | 10% Off Balance by BistroMD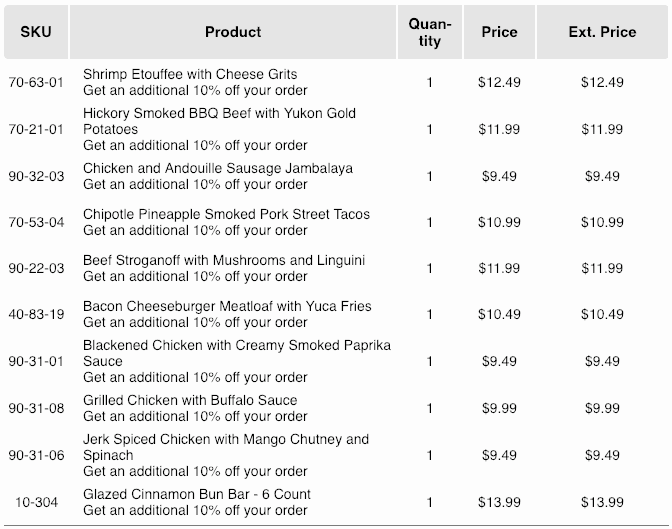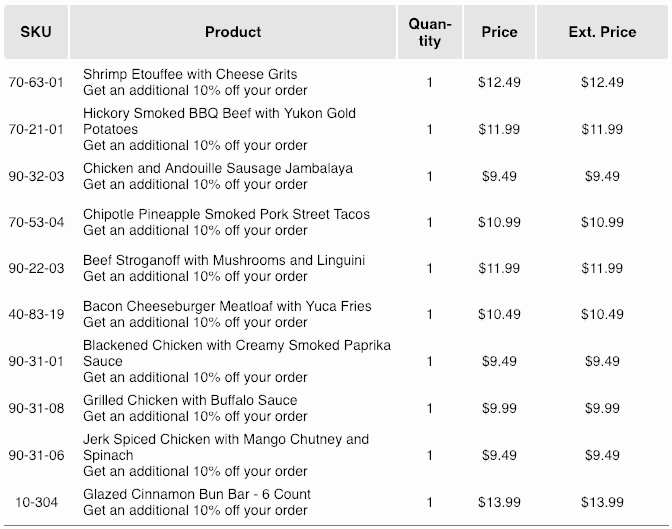 My Order Arrived
To my surprise, I received my ordered meal plans in about three business days.
The box was nicely packed in collapsible padded insulation, with all of the meals neatly stacked with dry ice packs to keep everything frozen. Thankfully, every meal was still frozen solid when my order arrived, which added to the freshness when the meal was thawed.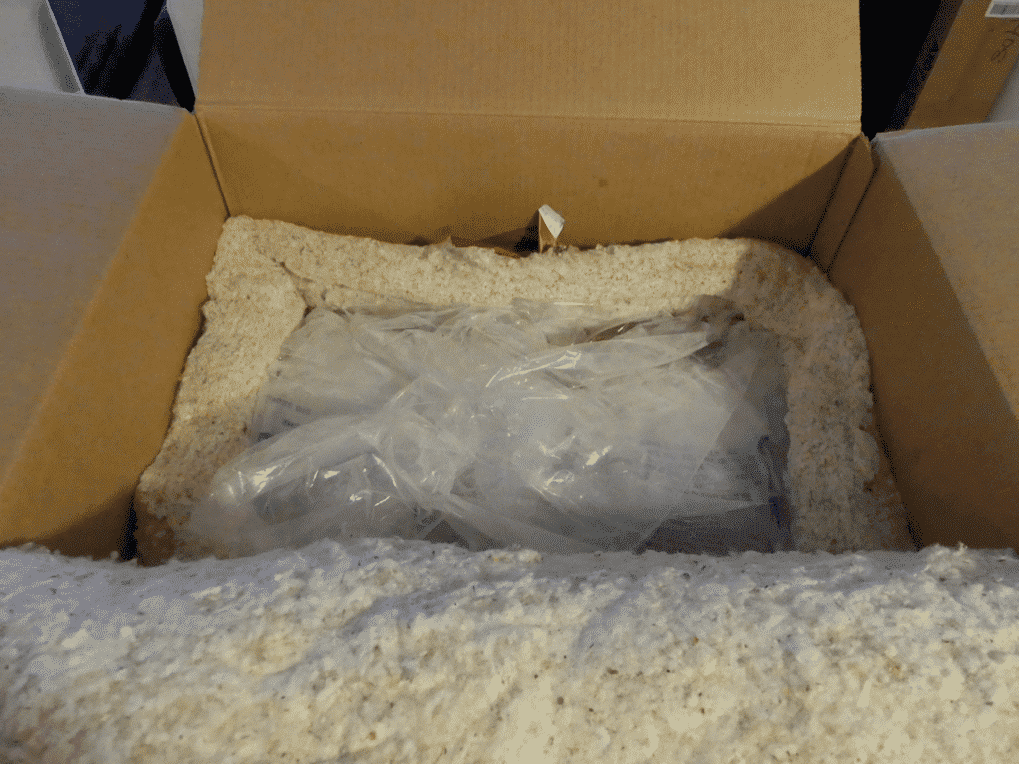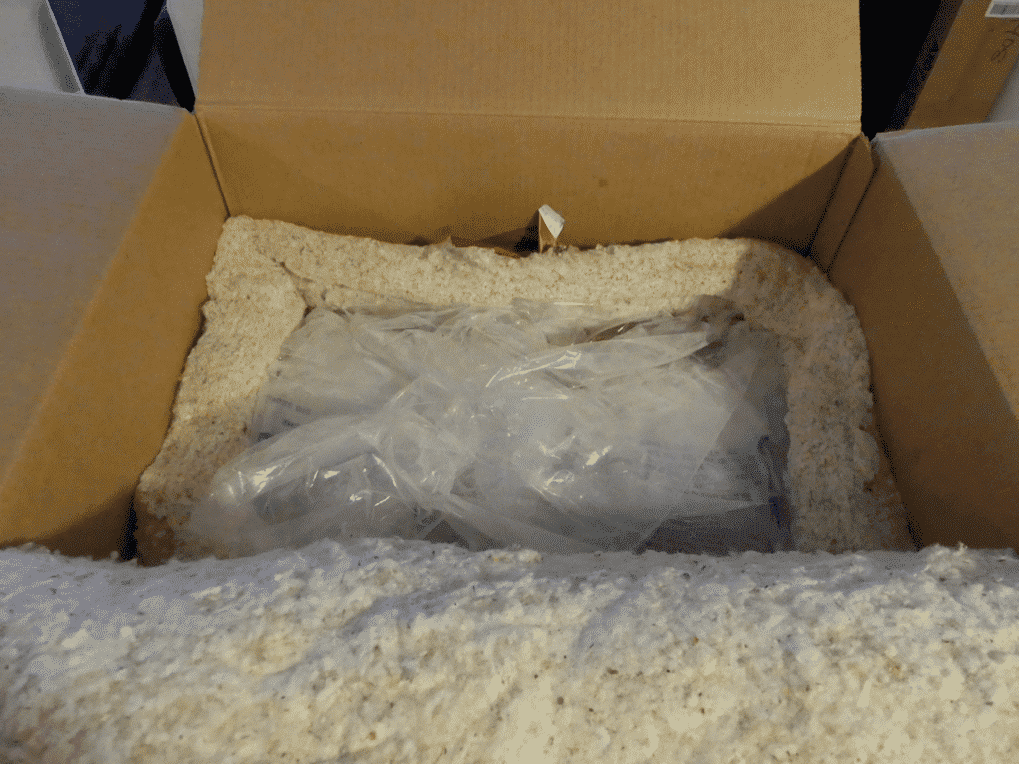 Between the ordering online at their website, receiving the diet delivery, and unloading the packaging, the experience was very simplistic. Some shopping platforms make purchasing foods extremely difficult but it was very apparent from the beginning, that BistroMD cares about their customers' experience.
So now, in my freezer, I had nine meals, all in the range of 270-350 calories per meal in my freezer, ready for the next time hunger strikes.
My Expectations Going In
We're all friends here. I can be honest about healthy meals and what should be expected with them.
Going into Balance by BistroMD, I wasn't expecting the most delicious, ever-amazing meals that would have me look back and say, "Damn! That was the most amazing piece of chicken I've ever had."
The most interesting aspect, this isn't restrictive to just BistroMD.
If you have the impression that you're going to be able to eat healthily & be in a caloric restrictive state, all the while having an amazingly delicious meal, it's time to re-evaluate your expectations.
The likelihood of have an absolutely delicious meal, that's made with healthy ingredients and weighs in at a low-calorie level is extremely low.
Because of this, you need to find meals that can:
Satisfy your hunger/cravings
Be healthy and have the numbers to assist in your goals
Be tasty enough that you can enjoy eating your meal while eating a specialty diet
That's right! You can eat healthy, low-calorie meals that are tasty. Meals that have unique recipes and combinations that you likely wouldn't have tried otherwise. Meals with specialty meats paired with the perfect blend of sauces and spice. These are the types of meals you should strive for.
This is what I was looking for when I signed up for BistroMD.
My First Meal
Since I already had dinner prepared the day the meal plans arrived, I ate the first BistroMD meal the next day.
My choice on the first day…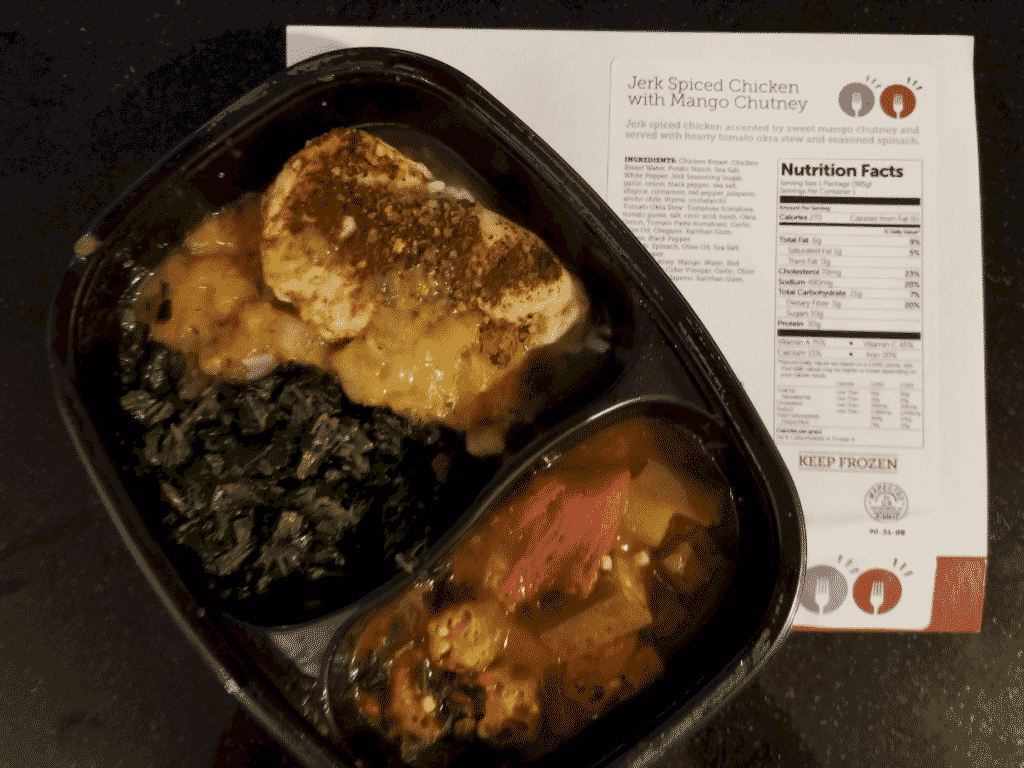 Jerked Spice Chicken with Mango Chutney
Getting the meal ready was a breeze. A few minutes in the microwave (an oven can work, as well – I'm impatient) and I had my first BistroMD meal ready to go!
This meal, packed with 270 calories, 6g of fat, 490mg of sodium and a whopping 30g of protein was the great first impression I needed to enjoy my BistroMD order. Talk about amazing nutritional value.
The jerk chicken had a great taste that I had absolutely no problem scarfing down.
Since my trainer told me to remain in a calorie deficit to assist with my weight loss program, this low-calories meal was enough to pass me over until my mid-evening snack, fruit.
Did I Mention… that this meal is only 270 calories? – I know I did; just going to say it again because it's awesome!
---
25% Off BistroMD | 10% Off Balance by BistroMD
---
The Other Meals
As you might have noticed if you've read this far, I've enjoyed my experience with BistroMD from this order.
I didn't take pictures of each of the nine meals, but I have a few more below of some of the interesting BistroMD recipes that I've enjoyed.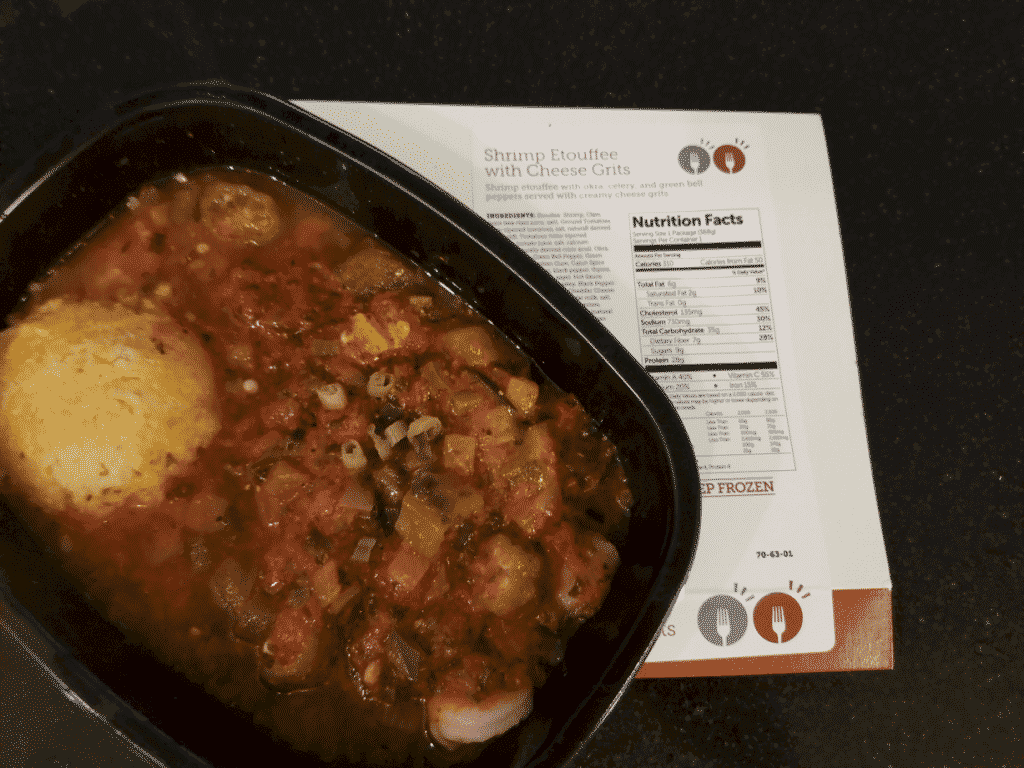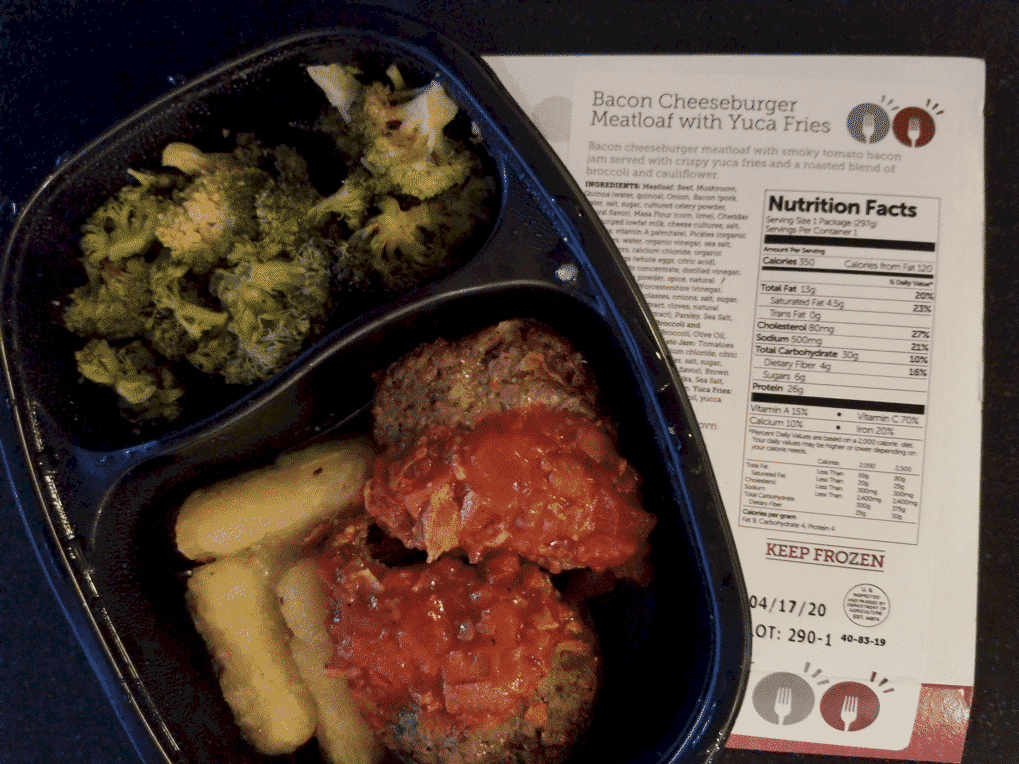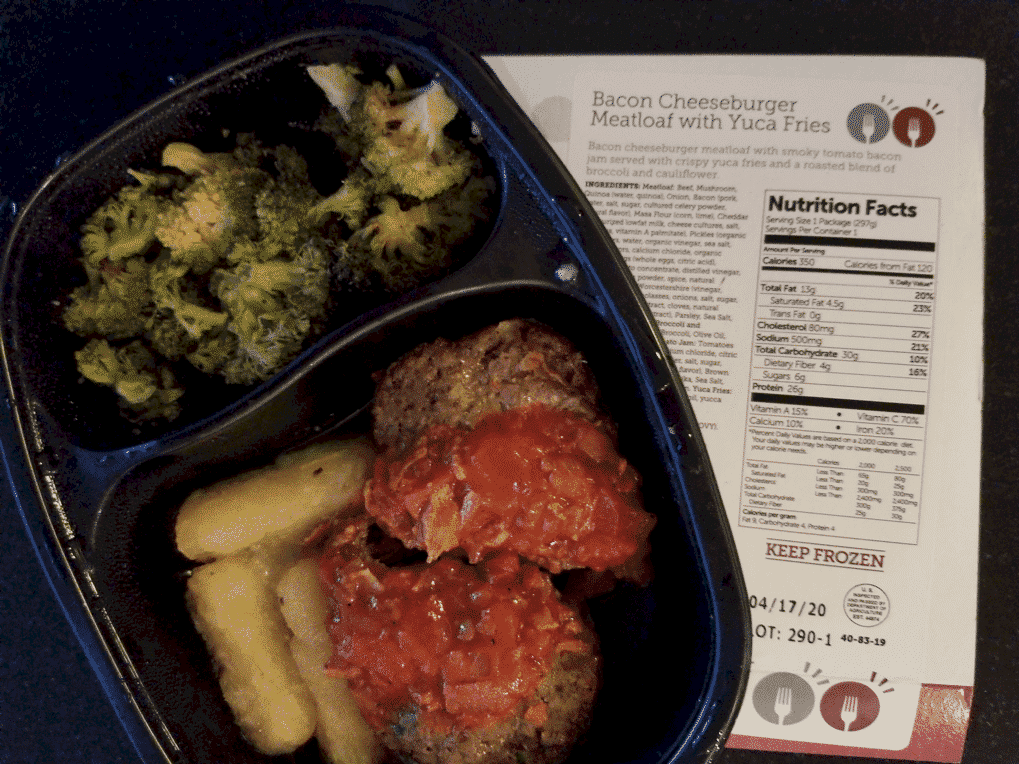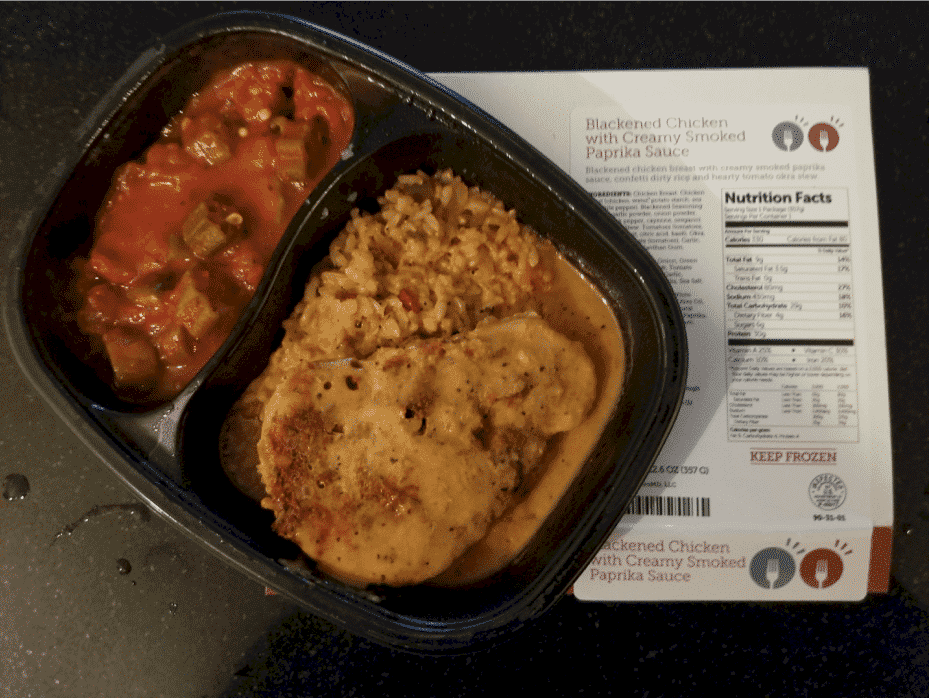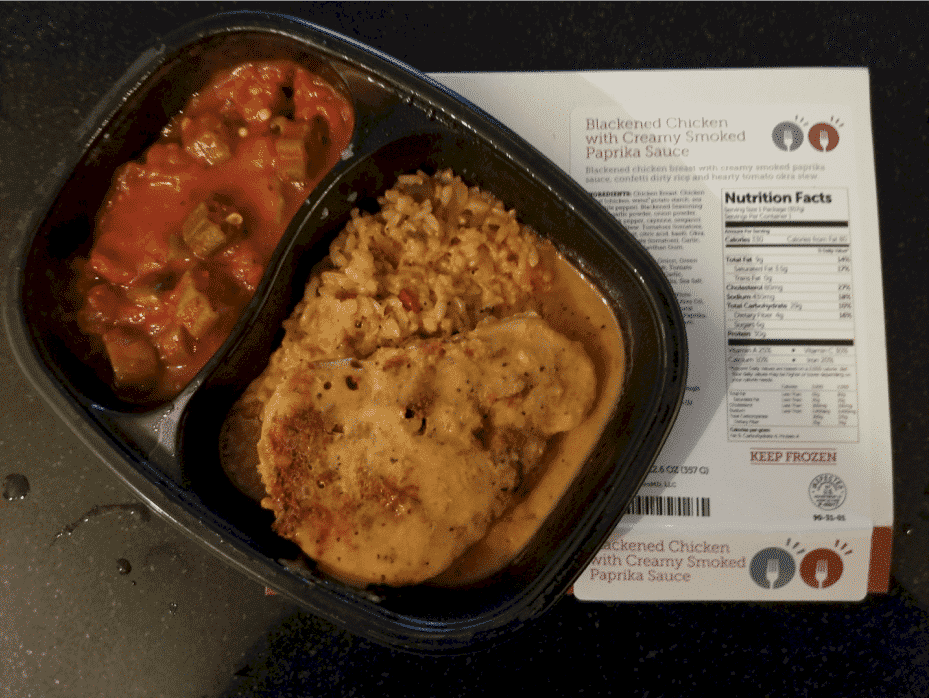 The Pricing
Let me explain the programs and how their pricing works.
BistroMD has a few different business models/programs but the two I'm most familiar with are BistroMD & Balance by BistroMD.
BistroMD
BistroMD is the subscription model in which you can get your meal deliveries set on auto-pilot. With one less weekly tasks, you can get your preferred meals sent to you each week, automatically.
The subscription model is very similar to that of Sun Basket or Terra's Kitchen. You can delegate one task for the month and that consists of picking out your BistroMD orders in advanced.
BistroMD is perfect for individuals that want to automate their life. Knowing you're going to need healthy meal options for the week can easily be taken care of with the BistroMD auto-ordering system.
Balance by BistroMD
Balance by BistroMD is the exact same meals as the regular BistroMD, just not subscription-based.
Balance is one-time ordering/delivery and is more beneficial for those that travel a lot or don't have the availability to do the recurring deliveries.
BistroMD vs Balance by BistroMD
Plan
BistroMD
Balance by BistroMD
Delivery Options
4 Options; 10-21 Meals/week
Custom Orders
Price
$89.96 – $134.96/week
Discount Available
$4.79 – $12.99/meal
Discount Available
Visit Their Website
25% discount
Visit Their Website
10% discount
Visit Their Website

My Final Thoughts
It's understandable that you're reading this BistroMD review because you're comparing many of the different options. I get that, I've done the same!
For me, BistroMD came out as the clear winner because of their pricing, their meal recipes, and the surprisingly high level of customer service. In the last 6-months I've used BistroMD, I've had to skip various weeks and also update my address after a move.
The timeline of getting these small tasks completed is outstanding.
As you've read above many times, I have since signed up for the subscription-based BistroMD because it actually does come out a bit cheaper.
Also, a friend of mine, Annie, has been having trouble with a gluten allergy and finding options that can help her with meal prep. Of course, BistroMD was there to help with gluten-free meal delivery options.
If losing weight is a priority and you're interested in trying BistroMD or Balance by BistroMD, I found some links to a few discounts with each. Feel free to check them out below and if you have had experience with BistroMD, please comment below!