Scheduling time for yourself is one way to love yourself and to honor yourself. Being a little bit selfish with your time is okay and essential to nurturing our hearts and keeping our minds sane. Most of the time when we embark on a fitness journey, it's for the reason of wanting to lose weight or to accomplish a certain fitness goal, like running a marathon. This mindset places your health and well being at the forefront of the list of important things, which is necessary and should be celebrated shamelessly! However, it's also important to take the time to love others and to give back to the community at large. How does a girl find time to fit both of these in one day? Read on for a list of ways you can use your own fitness and health goals to pay it forward.
Girls on the Run 
This organization is one that I have been involved with as an assistant coach for the past year, and is one of my favorite charities I've volunteered with in so far. It is an empowering non-profit physical activity based positive youth development program aimed at 3rd-8th graders. The head and assistant coaches deliver a curriculum that integrates physical activity with valuable life lessons in a fun and interactive way. The season culminates in a community development project as well as a non-competitive 5K, where every girl gets a bib with the #1 and a medal for finishing. There's an emphasis on a healthy diet and leading a holistically balanced lifestyle which encourages girls to be strong physically, emotionally, and mentally. For instance, some topics that are covered in the lessons include body positivity, the media's portrayal of women, and how to deal with bullies.
Charity Miles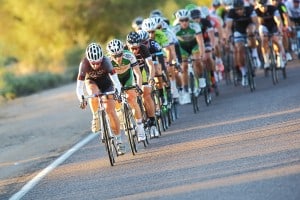 Are you a runner or a cycler? Put your hours of hard work pounding the pavement into a way to simultaneously give back. This app has partnered with numerous big name corporate sponsors who will donate money to your favorite charity for the miles that you clock. Simply download the app, which is available both for Apple and Android users, sign up, and go. The app tracks how far you run or bike, and makes a donation accordingly. Bikers can earn up to 10 cents per mile, while runners and walkers can earn up to 25 cents per mile. Some great organizations that they support are Girls on the Run, Habitat for Humanity, Feeding America, and the Wounded Warrior Project, including numerous more.
Janji 
Janji, which means "promise" in Malay, is a running apparel company that has an enviable company mission. Drinking water and being properly hydrated is a vital part of the equation for healthy runners. It's essential to help people finish marathons and 5K's. However, millions of our friends around the world cannot gain access to this basic resource. Each Janji running shirt provides a person with enough drinking water for an entire year. Each of the prints and styles that Janji produces is inspired by the countries that the proceeds go towards. For instance, the Peru jaguar tee is a graphic tee that has a picture of a foam green jaguar. Overlaid on top is a light blue triangle pattern inspired by Peruvian textile weaving, which is so integral to their culture. Janji's manufacturing factory is a small, family owned business in the Guangdong Province in China that prioritizes fair working conditions. This is a work-out apparel purchase that can make everyone can get behind.