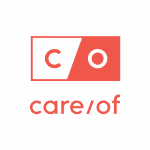 Care/of
Care/Of was founded by Craig Elbert and Akash Shah in 2016. They provide a personalized monthly vitamin subscription right to your door. And each packet has "Made for (Your Name)" printed on the front.
When you're getting started with Care/Of, you'll fill out a quiz first. Then the company makes recommendations for nutrients you might need based on your age, where you live, and any health issues you are dealing with. And in your quiz results, Care/Of breaks explains each supplement further and describes why it would be beneficial for you to take it.
You can pick your own vitamins and change them each month as needed. Care/Of is unique in that they don't charge a flat monthly fee. Instead, you pay per supplement, with each supplement ranging from anywhere between $5-$25. And Care/Of will provide free shipping if you spend more than $20.
COUPON: Get 50% off your first Care/Of order when you use this link & code: MBSF50