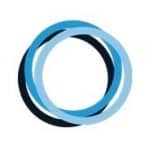 Vous Vitamin
Vous Vitamin is a personalized vitamin subscription service that matches you with a custom blend, tailored to your lifestyle.
Vous Vitamin was created by two practicing physicians, who are also co-authors of the award-winning book, The Vitamin Solution
One pill, tailored to you.
Vous Points of Difference:
Precise MD-designed formulations from the doctors who wrote the highly awarded book,The Vitamin Solution
Take two tablets twice a day instead of a pack or pile of pills, avoiding pill fatigue.
Price predictability – not a different price for different blends.
Earth-friendly mailing – one recyclable bottle in minimal packaging.
All natural, non-GMO, gluten, meat, gluten, and dairy-free, manufactured in the USA.
Vous also offers Situational Supplements™ for occasional use to address immune support, low energy, dehydration, cold symptoms, migraines, even hangovers.
Apply Promo Code At Checkout for 25% Off Your First Order | Code: MBSF